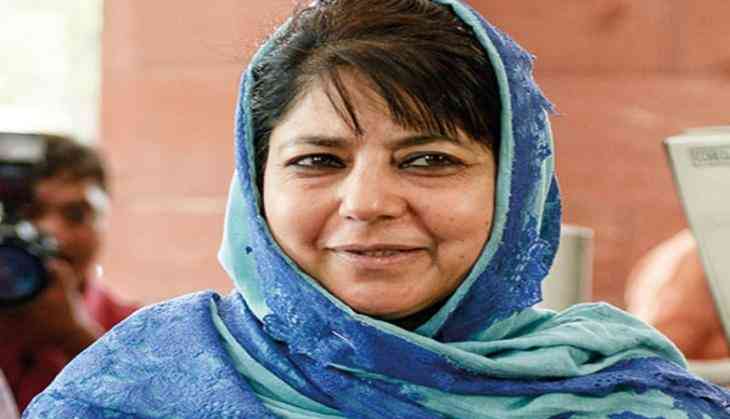 Jammu and Kashmir Chief Minister Mehbooba Mufti on Wednesday expressed her wish that Pakistan partners with India in fighting poverty.
Addressing the Legislative Council, Mufti said that Islamabad should follow Prime Minister Narendra Modi's advice to fight poverty together rather than fighting with each other.
"I hope that Pakistan follows Prime Minister Modi's advice seriously that fighting poverty together is the way forward rather than fighting with each other. We have to learn to live together; creating bunkers is not a long-term solution," she said.
Reportedly, Chief Minister Mufti had said the Union home ministry had conveyed its sanction for the construction of the bunkers in the border districts of Jammu region.
Yesterday, the Jammu and Kashmir assembly had witnessed uproar over the issue of ceasefire violations along Line of Control (LoC).
Opposition National Conference (NC) and the Congress party tried to corner the state government over the issue.
Due to the ongoing tension on the border between India and Pakistan on January 21, the Opposition staged a walkout from the Jammu and Kashmir assembly to protest ruling government's "failure" to protect the lives of border dwellers in the ceasefire violations.
According to reports, a total of 10 persons, including two Border Security Force (BSF) personnel and two Army jawans, were killed and over 40 others injured in the heavy firing and shelling by Pakistan along the International Border and Line of Control in the Valley since January 17.
-ANI