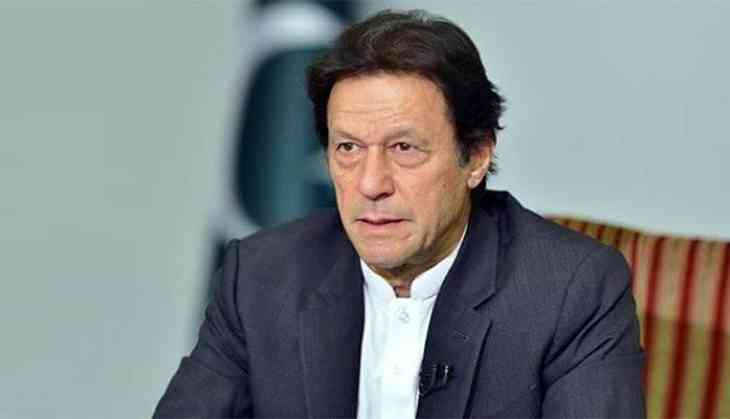 India's security agencies have associated the spurt in social media messages attacking India and Prime Minister Narendra Modi to a collaborating attempt that has etches of Pakistan intelligence.
As maintained by an assessment given to the government on Wednesday, the attempt was formulated to flood social media with messages to incite anit-India sentiment, especially in the Gulf nations, "by spreading false propaganda on Islamophobia in India".
According to the report, the Pakistan intelligence was trying to bring a discord between India and allies in the Gulf by launching an attack on PM Modi who has invested greatly to strengthen India's relations with the Middle East.
The analysis includes a long list of troll handles based in Pakistan and in the Gulf nations that were being operated to fulfil this intention.
The spike in social media messages attacking New Delhi is not new.
Security appointees had taken note of a similar pattern in 2019 when Jammu and Kashmir was put under a communication lockdown, just before Parliament took up legialation to revoke that state's special status.
On social media and otherwise, Pakistan had made a collective attempt to demean India over abrogation of Article 370 but didn't succeed, official said.
According to Hindustan Times, there was also evidence how new terror outfits capitalized by Pakistan deep state first made their presence felt on social media even before it organized the first attack in Srinagar. While the internet was still prohibited in the valley.
"What has been the novelty in the instant case is the use of prominent personalities in Gulf countries to scale up a systematic agenda of fake propaganda … This effort has clear imprints of the involvement of Pakistan ISI," government official told Hindustan Times, citing the analysis of tweets that targeted New Delhi.
Previously, the hashtag that was backed by organizations in Pakistan was "ShameOnModi". Before that, the hashtag was "ChaosInIndia".
The plan that targeted PM Modi was handled by systematically engineering circulation of videos of incidents of attack on Muslims in India to show as if the whole community was under attack.
The analysis categorize the Twitter accounts into four brackets: to each of the hundreds analysed by security agencies, the report calssifies aggregators, feeders, spreaders and influencers.
Twitter accounts categorized as feeders collect the clips from aggregators, devise the appropriate messaging for the videos or photos and then forward it to the spreaders. Officials said it was not a twist of fate that the Twitter accounts of most of these feeders were made recently - between January-April - and indicated there was a plan and organised effort to target New Delhi.
Many of the accounts categorized as spreaders are located in Pakistan.
The report listed a lot of Twitter accounts, each repeating tweets shared by the others, and using graphic pictures and videos to give rise to outrage.
However, this time the report states, there were spreaders stationed in various nations of Gulf Cooperation countries: Kuwait, Oman, Bahrain, Qutar, Saudi Arabia and the UAE. These are old but unverified accounts, the report stated.
Also Read: Pakistan removes thousands of names from terror watch list: Report