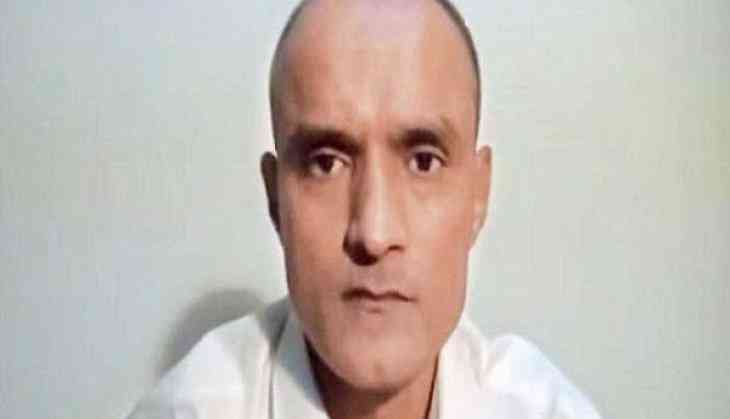 The Ministry of External Affairs (MEA) on 10 May asserted that Pakistan's utter non-cooperative behavior led India to approach the International Court of Justice in the interest of saving the life of Kulbhushan Jadhav and delivering him justice.

MEA spokesperson Gopal Bagley averred that India approached Pakistan several times at all senior levels but was not entertained, while underlining the fact that New Delhi urged Islamabad 16 times specifically for providing consular access to Jadhav but its relentless pleas were rejected by the Asian neighbour.

Bagley further said that Pakistan did not even permit Jadhav's to travel to Pakistan and rejected their visas

"We had made 16 requests for consular access which were denied despite requesting the government of Pakistan both in writing and verbally at very senior levels through diplomatic channels. We got no response on the questions of getting the documents of the case, charge sheet proceedings etc," said Bagley.

Reiterating that Pakistan denied a fair trial to Jadhav, the MEA spokesperson said that India's concerns over the matter still persists.

"All this was for the consular matter. This is a course of action that we have chosen after careful deliberation and careful consideration in the interest of saving the life and ensuring justice for son of India," he added.

The International Court of Justice, the principal judicial organ of the United Nations, has put a stay on the death sentence given by Pakistan to Jadhav.

The development came after India instituted proceedings against Pakistan, accusing the latter of "egregious violations of the Vienna Convention on Consular Relations" in the matter of detention and trial of Jadhav, and sought a stay on his death sentence. India on Monday contended that it was not informed of Jadhav's detention until long after his arrest and that Pakistan failed to inform the accused of his rights, an official release from the ICJ said.

India further said that, in violation of the Vienna Convention, the authorities of Pakistan were denying it its right of consular access to Jadhav, despite its repeated requests. It's also pointed out that India learned about the "death sentence against Jadhav from a press release."

India submitted that it had information that Jadhav was "kidnapped from Iran, where he was carrying on business after retiring from the Indian Navy, and was then shown to have been arrested in Baluchistan" on March 3, 2016, and that the Indian authorities were notified of that arrest on March 25, 2016.

India also asked the ICJ to declare the decision illegal being violative of international law and treaty rights and restrain Pakistan from acting in violation of the Vienna Convention and international law by giving effect to the sentence or the conviction in any manner, and directing it to release the convicted Indian National forthwith, if Pakistan is unable to annul the decision.

Pakistan had claimed that Jadhav was arrested from the Baluchistan province last year. A military court sentenced him to death, alleging he was involved in espionage and anti-national activities. Pakistan also claimed that he was "a serving officer in the Indian Navy.
-ANI