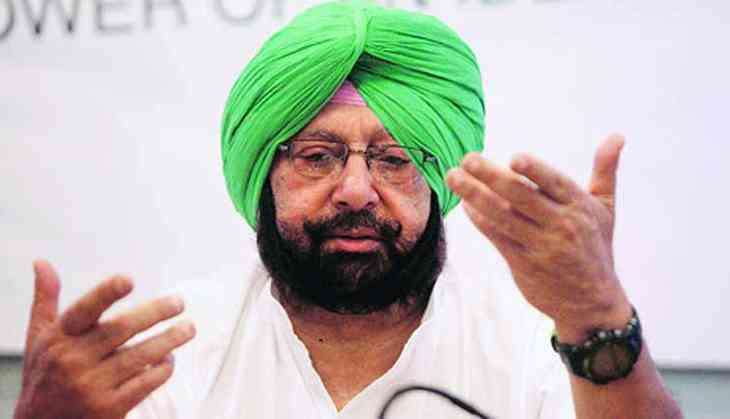 Expressing displeasure over his party leader Navjot Singh Sidhu hugging Pakistan Army Chief, Qamar Javed Bajwa, Punjab Chief Minister Captain Amarinder Singh on Tuesday said that it was not a good gesture to hug an Army Chief on whose orders Indian soldiers are killed.
"Where I objected was that we are losing 300 men every year, both killed and wounded by Pakistani troops and the order is given by Chief of Army Staff. It is not a jawan or army officer whom you hold responsible. You hold responsible Chief of the Army Staff and when so many of our boys are killed and wounded you don't hug that General who has given these orders," Singh told ANI.
When asked whether he is embarrassed by Sidhu 's action in Pakistan, Singh said: "I don't feel embarrassment. I think he didn't understand the implications of going there to be part of the swearing-in ceremony. That is fine because he knew him as a cricketer. They played together, played against each other. They have been friends. It is also fine sitting next to the PoK President as I won't know if somebody puts me next to him. I won't even know how he looks like. I didn't even know PoK has a President because they are all sitting on our Kashmir," Singh added.
Sidhu had justified his hug with the Pakistan Army Chief saying the General had assured him of opening the Kartarpur pilgrimage route, a claim later denied by Pakistan.
Singh said he has been pursuing Kartapur pilgrimage for years but nothing has moved so far.
"We have been doing these for years. I wrote to them during the last government. I talked to Pakistan. I talked to President (Pervez) Musharraf. I spoke to Chief Minister Parvez Elahi.
We tried our very best. It has gone through External Affairs Ministry. It has to be a bilateral decision between two countries. Both India and Pakistan have to agree to it. But Pakistan has made a statement saying it cannot be done just like this," he added.
(ANI)