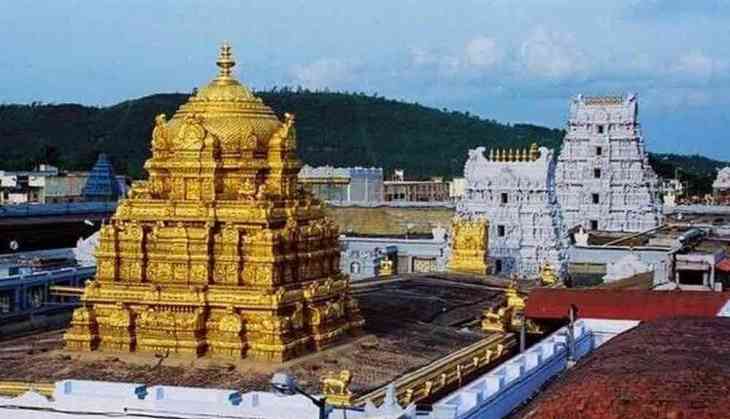 Regardless of massive security in temple establishments, a silver crown, two gold rings and two gold necklaces of Lord Sri Venkateshwara, the presiding deity are reported missing from Tirumala Tirupati Devasthanams treasury. Eventhough the jewels were found missing during an audit in 2017, the theft came to light only this Tuesday.
A former of the TTD trust board issued documents pertaining to the inspection only after the theft came to light. However, the missing silver crown was bestowed by an anonymous devotee in 2002. Meantime, the treasury has held M Srinivasulu, a former AEO of treasury accountable for the lost adornments.
To get a clear picture of an alleged theft, TTD is planning to undertake fresh audit. TTD Executive officer, Anil Kumar Singhal established the ornaments has been missing and investigation has been ordered in the case. As per the reports, a Former TTD board member and a leader of the BJP G Bhunuprakash Reddy shared an important documented evidence upholding his claim with media on Tuesday.
Allegedly, the audit was held from 8th August 2016 to 10th October, 2016. Singhal further stated that TTD had held a full stock verification exercise of all its ornaments back in 2013. Reportedly, the silver stock stood at 20,602 kg in 2019 an average donation the temple gets is 2,600 -3,000 ks of silver every year.
And from 2013-2016, TTD collected a total of 8,823 kg silverwhich were the inclusion to the prevailing stock of 20,602 kg of silver objects. The report further suggested whenever a sortage is reported, TTD ushers recovery process, pending inquiry and disciplinary action. But since 2018, the recovery operation had been in fad and TTD has decided to conduct a pacification of the entire ornaments in September.
Furthermore, within 15-20 days the authorities will have a clear picture and the action will be taken against the perpetrator.