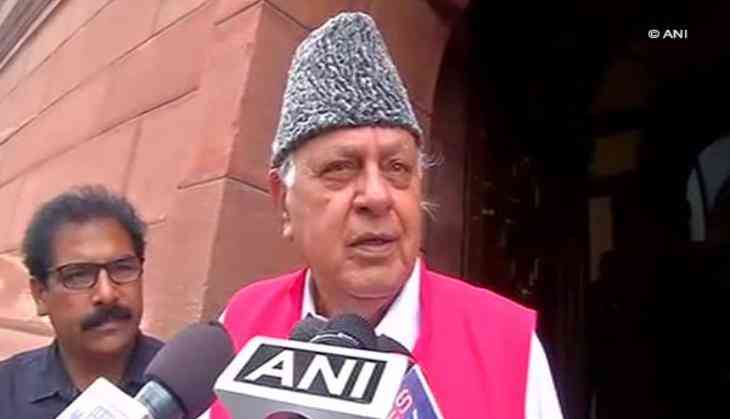 Former Jammu and Kashmir chief minister Farooq Abdullah is chairing a meeting of the Opposition at his residence here, primarily to deliberate on the relevance of Article 35 (A), which provides special rights to permanent residents of the state.
Apart from this, the minutes of the meeting, as revealed by a member of the Opposition, include talks on the implementation of the new Goods and Services Tax (GST), and discussions about the current situation prevailing in the Valley.
"The statements given by the Centre with regards to peace talks has not seen any real implementation. It is not enough to merely hold talks, we need to find a constructive solution and restore peace and stability in the region. This will also be discussed, apart from Article 35 (A) and the GST," People's Democratic Front (Secular) Chairman Hakim Mohammad Yasin briefed reporters here before heading back into the meeting.
While it is perceived as a meeting to strengthen the Opposition and achieve greater consensus on these issues, the leaders are expected to discuss and opine on the latest developments in the state, in an attempt to instigate pressure on the ruling PDP-BJP government.
-ANI