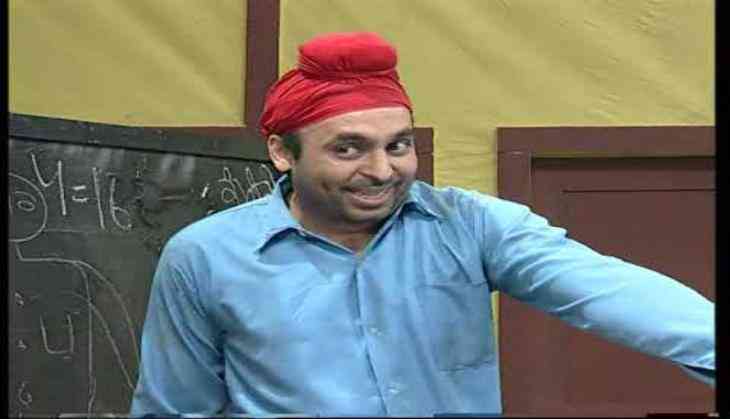 The Aam Aadmi Party is all set to form the government in Punjab as the party won 92 out of 117 seats. As the AAP claimed victory in the assembly polls in Punjab.
A video of Punjab Chief Minister-elect Bhagwant Mann has come to light on social media. The clip looks to be from an old comedy show which displayed Mann in the role of a student. In the video, Mann expresses his desire to become an MLA or a "mantri" someday.
The video was posted by IPS officer Rupin Sharma on Twitter. It video shows Bhagwant Mann as a student whose teacher asks him what he wants to be when he grows up. "If I get enough education, I can become an officer. If not, I can become an MLA or a minister," Mann responds in Punjabi. The clip is followed by a video montage from recent times when he is actually on the way to becoming the chief minister.
IPS officer Rupin Sharma, who shared the video congratulated Bhagwant Mann and wrote, "Prophetic."
Watch the video:
Prophetic @BhagwantMann

Congratulations !😂 pic.twitter.com/LXRx76UxPD

— Rupin Sharma (@rupin1992) March 10, 2022
This is not the only video that has come to viiew on social media as AAP swept Punjab. In another video from 2006, Bhagwant Mann was seen on stage cracking jokes while Navjot Singh Sidhu sat on the other side as one of the judges on TV show The Great Indian Laughter Challenge.
PUNJAB

It's pretty clear that @BhagwantMann
will be the next CM

Among his competitors was @sherryontopp#Throwback to the Laughter Challenge - where Bhagwant was cracking a joke on politics and Siddhu was laughing as the judge. #PunjabElections
pic.twitter.com/gcoCnRa91R

— Raj (@iamup) March 10, 2022
The AAP leader Bhagwant Mann fought from Dhuri and was picked as AAP's chief ministerial face after a phone line survey revealed that more than 93 percent of respondents voted for him.
Earlier, celebrations had begun in the AAP leader's residence hours ahead of the counting with jalebi preparations and flower decorations surrounding the house.
Also Read: Former comedian to Punjab's next CM, all you need to know about Bhagwant Mann