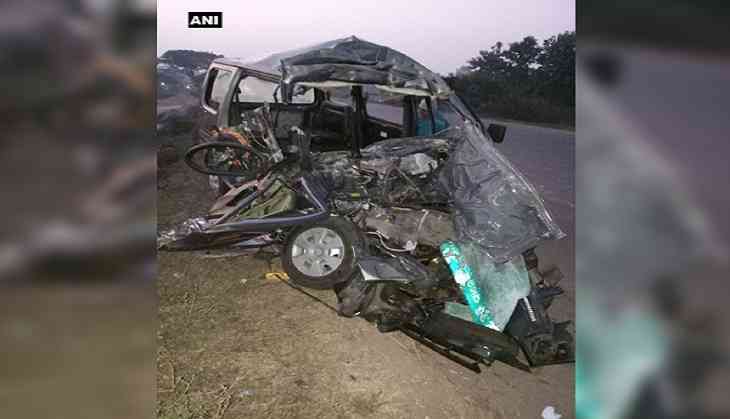 Three persons were killed and five injured following a head-on collision between a truck and a car on NH-53, near Chandarpali under Dhanupali police limits in Sambalpur district today early morning.
The mishap occurred when the eight persons, residents of Sajapada area, were returning from Padiabahal in a Maruti vehicle that collided head-on with a truck.
While two persons died on the spot, another succumbed to injuries after being admitted to the Sadar hospital.
All the injured people have been taken Burla Medical College and Hospital.
-ANI