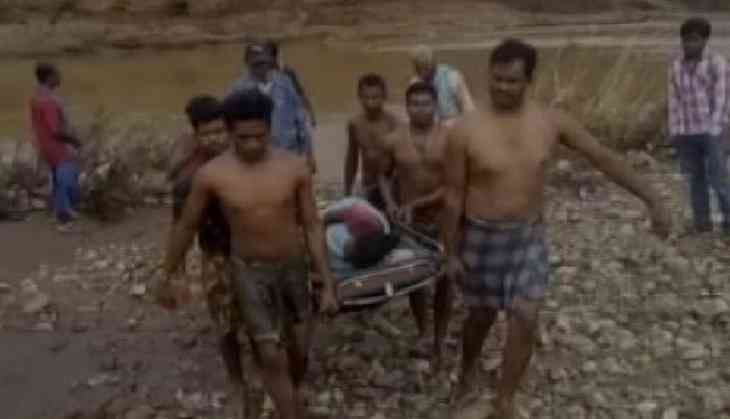 Odisha: Pregnant woman carried in sling, delivers stillborn
In an unfortunate incident, a pregnant woman gave birth to a dead baby girl today while being carried to the hospital in a sling due to lack of conveyance or ambulance in Odisha's Rayagada district.
The incident took place at Fakeri village under Parsali panchayat in Niyamgiri hill of Odisha's Rayagada district.
According to reports, Alem Sikaka, the pregnant woman, complained of labour pain following which villagers carried her in a sling amid hilly roads for four kilometres due to lack of any means of transportation in the area.
The woman was later carried in a pickup van to Badadwara Sahi, from where she was again conveyed in the sling by the villagers in order to cross kalyani river amid knee-deep water.
During the period, she delivered a stillborn.
Sikaka has been admitted to Kalyansinghpur community health centre in critical condition.
A few days back, in another incident, a pregnant woman named Sija Miniaka of Village Saja Gaon was made to cross Nagabali River in a stretcher and was admitted at Sikarpai Primary Health Centre (PHC) in same Kalaynsingpur block of Rayagada.
As there is no bridge in this tribal area, these types of incidence occur again and again.
-ANI