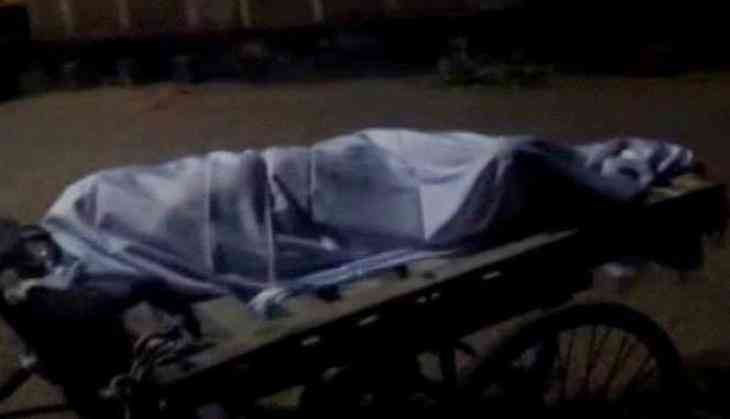 Odisha: Old woman's body taken to graveyard in trolley
The body of a woman, who died at an old age home, was carried in a trolley to the graveyard in Baripada district of Odisha on Thursday.
The NGO, where the ailing woman died, tried to arrange a government vehicle for the journey but was told that the vehicle is not in a working condition. They then reportedly reached out to a private agency, but decided to take her in the trolley since the fare was quite high.
The Mahaprayan hearse was initiated by the Odisha government following a public outrage, when a man named Dana Majhi was seen transporting his wife's body on foot.
However, the NGO chief, Bijay Behera, said the government is not bearing the expenses of last rites under the Mahaprayan and Harishchandra scheme as he has not received any funds for cremation in more than 40 cases.
Meanwhile, hospital authorities claimed that Behera did not inform nor cooperate with them and also failed in maintaining the rule regulations of the Mahaprayan.
-ANI