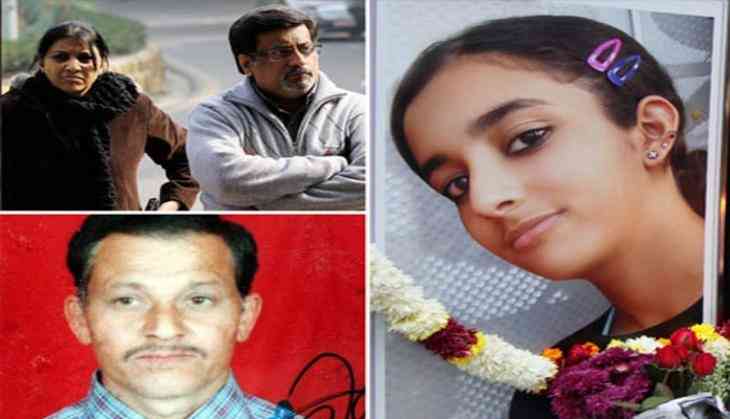 In the murder case of 14-year-old Aarushi Talwar, four years after Aarushi's parents were convicted for the killing, the High Court of Allahabad has said that the parents are not guilty of killing Aarushi.
A special CBI Judge, S. Lal, had earlier held Aarushi's parents, Rajesh and Nupur Talwar, guilty of conspiracy and murder of 14-year-old Aarushi and domestic help Hemraj.
The order, however, failed to bring a closure to the case and the public opinion remained divided, even after years of the conviction.
A high court bench, comprising Justice B.K. Narayana and Justice A.K. Mishra, had reserved its verdict, in September, in the appeal filed by Aarushi's parents, who were sentenced to life in jail.
On May 16, 2008, Aarushi was found murdered inside her bedroom in the flat in Jal Vayu Vihar - her throat slit with surgical precision.
It was initially suspected that house help Hemraj had killed Aarushi. However, the case took a shocking turn when Hemraj's body was recovered two days later from the terrace of the same flat.
The police then began to suspect the Talwars and said Rajesh had murdered the two after finding them in an "objectionable" position.
The accusations enraged the Talwars and friends, who accused the police of framing the dentist couple in order to cover up a botched investigation.
After widespread outrage, the case was transferred from the Uttar Pradesh Police to the CBI that exonerated the parents and suspected the Talwars' assistant Krishna along with two domestic servants, Rajkumar Sharma and Vijay Mandal.
In 2009, the CBI handed over the investigation to a new team, which recommended closing the case due to critical gaps in investigation.
Based on circumstantial evidence, it named Rajesh as the sole suspect, but refused to charge him due to lack of evidence.
Rajesh was first arrested by the Uttar Pradesh Police on May 23, 2008 after which he was lodged at Dasna Jail and let off on July 11, 2008.
Later in 2012, his wife Nupur surrendered before a Ghaziabad court before trial and was also sent to Dasna Jail.
Here are the highlights of the judgement:
* Both Rajesh & Nupur Talwar have been acquitted and we are expecting that they will be out of jail tomorrow: Lawyer of Rajesh & Nupur Talwar
* We are waiting for the copy of the judgement. We will decide our next course of action after studying it: CBI on Verdict
* According to Times Now, Nupur Talwar said, "We've finally got justicce".
* Talwar to walk free after 4 years in jail.
* Case made on circumstantial evidence, said high court.
* Talwar parents given benefit of doubt.
* Parents will be releasd rom the jail.
-With ANI inputs.