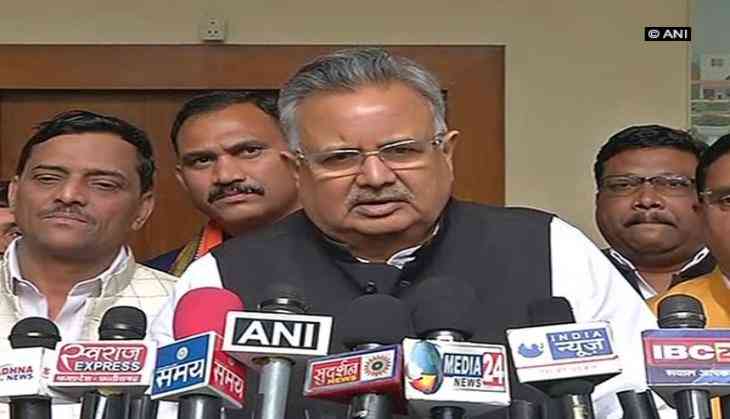 The no confidence motion moved by the main Opposition against the Raman Singh led Bharatiya Janata Party (BJP) government failed after a night long debate in the Chhattisgarh Assembly.
Thirty-eight votes were received in favour of the motion, while 48 had cast against it on the fourth and final day of the winter session in the state Assembly.
The argument between the state government and the Congress party continued till 7 a.m. today.
Yesterday, the Congress party came out with a 168-point `chargesheet' in the Chhattisgarh Assembly as a part of its no-confidence motion against the incumbent state government.
Raman Singh had called the no confidence motion passed by the Congress in the state Assembly against the government as "disappointing and weak".
Addressing the media, Singh said that he has not seen such an unprepared proposal in the last 15 years.
On Wednesday, the Congress moved a no confidence motion in the Chhattisgarh assembly against the Singh led government.
On the second day of the four-day winter session, Speaker Gaurishankar Agrawal read out the opposition notice for the motion that expressed no confidence in the council of ministers.
In the motion, the Congress had listed 200 points to target the BJP government mainly on the issues of farmers' suicide, alleged PDS scam, bonus to farmers, arrests of journalist and law and order.
-ANI