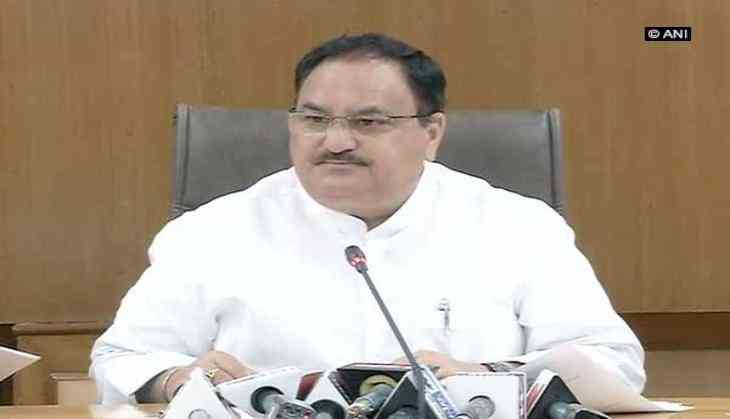 Union Health Minister J. P. Nadda on Wednesday praised Bihar's caretaker Chief Minister Nitish Kumar's move to resign, adding that his step against corruption is courageous.
"After Nitish Kumar's resignation, the BJP is trying to bring stability in Bihar so that such political crisis doesn't arise. BJP wants development in Bihar. Nitish ji's step against corruption is a courageous one," Nadda told ANI here.
Meanwhile, Kumar has been sworn in as chief minister again by acting Governor Kesari Nath Tripathi.
Earlier, the Bharatiya Janata Party (BJP) hailed Kumar's decision to resign as chief minister and said that the rigid stand of Bihar deputy chief minister Tejashwi Yadav not to resign from the cabinet left the Janata Dal (United)- JD(U))- leader with no option but to step down from his post.
Speaking to ANI here, BJP leader S Prakash said, "Tejashwi Yadav was adamant not to resign from the cabinet after he was chargesheeted by the CBI in the disproportionate asset case. Nitish Kumar, who has a clean image, could not stand with the rigidness of Tejashwi Yadav to continue in the cabinet and he was left with no choice but to resign himself."
Prakash further added that "as a gentleman, Nitish chose to resign."
The news of Sushil Modi swearing in as the Deputy Chief Minister came from BJP Bihar president Nityanand Rai.
"The Governor invited us for oath ceremony at 10 a.m. today. Two people are to take oath- Nitish Kumar as the Chief Minister and Sushil Modi as the Deputy Chief Minister," Rai told ANI.
However, RJD is claiming that it has support of more than half of the JD(U) MLAs and they have every right to stake claim to form government, as their party is the single largest party.
-ANI