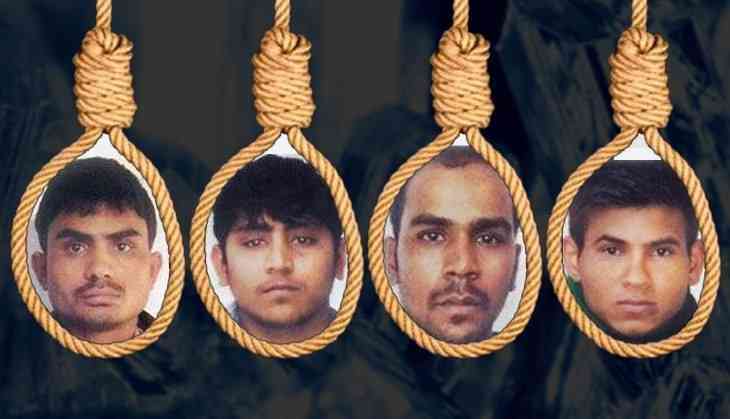 Earlier today, Tihar Jail authorities asked the Delhi government to reschedule the hanging of the four convicts in the Nirbhaya rape murder case, and sought a new date for the purpose. The jail authorities stated that the hanging cannot happen untill mercy petition filed by the convicts were resolved.
The four convicts who is facing the gallows were supposed to be hanged on 22nd January in keeping with a ruling passed by a Delhi court last week.
The Nribhaya case, concerns a horrifying rape and murder of a 23-year-old women on a moving bus in Delhi on 16th December 2012. A Delhi court presided by Additional Sessions Judge Satish Kumar Arora had convicted the four culprits in the case to death on 7th January.
While the fifth accused allegedly committed suicide in Tihar Jail during the trial, a minor involved in the case was sent to a reform facility and released after three years.
Delhi Deputy CM Manish Sisodia stated that Mukesh Singh had filed a mercy petition on Tuesday, which his government turned down "at lightning speed".
Be that as it may, the jail officials have cited that even if such a plea is dismissed, existing rules extend the benefit of 14 days notice to the convict concerned before the capital punishment is executed.
Also Read: UP: Man arrested after he strangled his pregnant wife, burnt her body after chopping it
Also Read: Tamil Nadu: Rift in DMK-Congress alliance over allocation of seats for local body polls