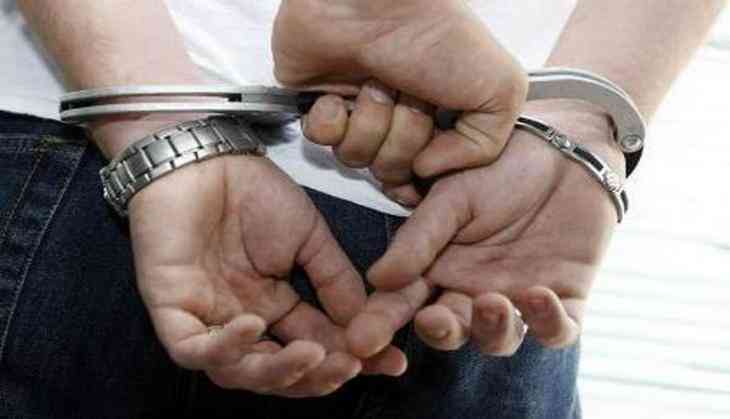 An Alappuzha native has been taken into custody on Friday by the National Investigative Agency (NIA) over alleged links with Islamic State of Iraq and Syria (ISIS).
The development came after the NIA on Thursday conducted searches at two locations in Tamil Nadu's Coimbatore, and one location in Kerala's Alappuzha as part of investigation in connection with the Omar Al-Hindi ISIS Module case.
There are indications that CDs, Pen-drives and leaflets relate to the alleged IS connection has been seized from the house of Alappuzha native.
Police seized his laptop and mobile phones for forensic examination.
His mother, however, told the media that her son never had involved in such activities.
A charge-sheet was filed in the case under Sections 120B, 121 and 122 of the Indian Penal Code (IPC) besides Sections 17, 18, 18B, 20, 38, 39 and 40 of Unlawful Activities (Prevention) Act on March 29 against six arrested accused persons besides absconding accused Shajeer Abdullah Mangalassery, who, while being outside India had hatched the criminal conspiracy and formed the terrorist gang to further the objectives of ISIS in India.
An investigation in the case had revealed that charge-sheeted accused Shajeer Mangalassery had migrated to an ISIS controlled territory in Afghanistan from the UAE in June, 2016.
After the arrest of accused persons in this case in October, 2016, absconder Mangalassery, using the online identities Abu Ayisha or Sameer Ali, had been radicalizing vulnerable youth on the ideology of ISIS, over the social media platforms and has exhorted them to indulge in violent jihad in India.
Based on reliable information, the NIA conducted searches at houses and workplaces of such persons.
Inputs had also revealed that such radicalized individuals were inclined to support and further the objectives of the proscribed terrorist organization ISIS.
During the searches conducted on the basis of the warrants issued by the Special NIA court, Ernakulam, several mobile phones, laptops, hard disks, pen drives, DVDs/ CDs, memory cards, SIM cards besides documents including books and manuscripts have been seized.
One of the three persons whose premises have been searched has admitted that he had been in regular contact with Abdul Rashid Abdullah, accused in the other ISIS related cases of the NIA.
The suspects are being examined by the NIA investigators to ascertain the facts regarding their involvement in this case.
-ANI