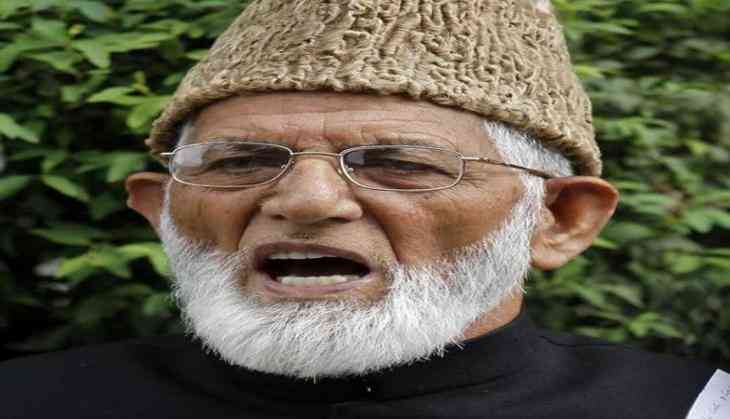 Minister of State in Prime Minister's Office Jitendra Singh on 20 may said that for the first time in 25 years, the Indian Government is taking decisive action against the 'protected face of militancy' in Jammu and Kashmir.
Talking to ANI here, Singh made these comments in the wake of the National Investigating Agency (NIA) team questioning Hurriyat leaders in connection with the funding from Pakistani sources, including Lashkar-e-Taiba (LeT), to foment unrest and spread terror in Kashmir Valley.
He further said that there have always been series of evidences that "separatism and so called separatist leaders are being funded, promoted, and sponsored from the Pakistani soil".
He credited the Modi government for taking action against the illegal Pakistani funding and its receivers.
"Now it is after probably 25 years of protected face of militancy that the present government has decided to proceed ahead with a decisive action. I think that is the credit that should be given to the present government," said Singh.
Meanwhile, the NIA team in Srinagar will question hardliner Hurriyat leader Syed Ali Shah Geelani and three others who have been named by the agency in its preliminary report (PE).
The three others who have been named in NIA's PE are- Farooq Ahmed Dar, alias ' Bitta Karate', and Gazi Javed Baba of the Tehreek-e-Hurriyat, and Naeem Khan. Naeem was caught on camera wherein he was seen confessing to receiving money from Pakistan-based terror groups.
The PE mentions LeT supremo Hafiz Saeed as a main funder of Hurriyat leadership in Kashmir Valley.
The NIA's action shows that the Modi government's will to go after the All Party Hurriyat Conference (APHC) to tame the separatism in Jammu and Kashmir.
The APHC is an alliance of over two dozen organisations which seek either "independence" from India or merger with Pakistan.
-ANI