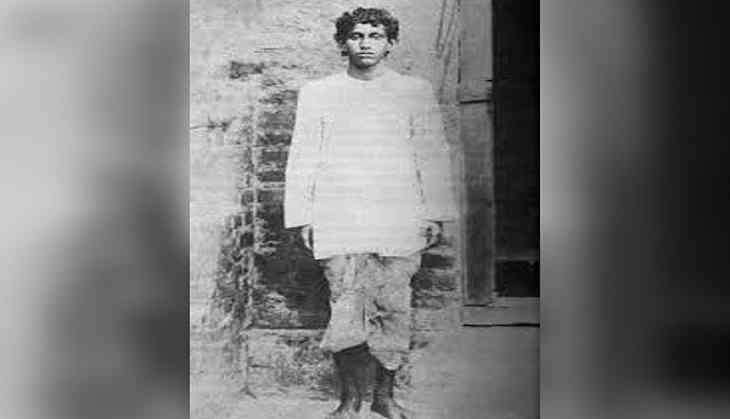 Remembering one of India's youngest freedom fighters, Khudiram Bose, on his death anniversary, Twitterverse poured in their heartfelt tributes on his 110th death anniversary.

On this day in 1908, Bose was hanged to death during the British Raj.
A twitterer paid her humble tributes to the youngest martyr.
She wrote, "I pay my humble tributes on martyrdom day of Shaheed #KhudiramBose, one of the youngest revolutionary."His valour & sacrifice for the nation will always be remembered,". "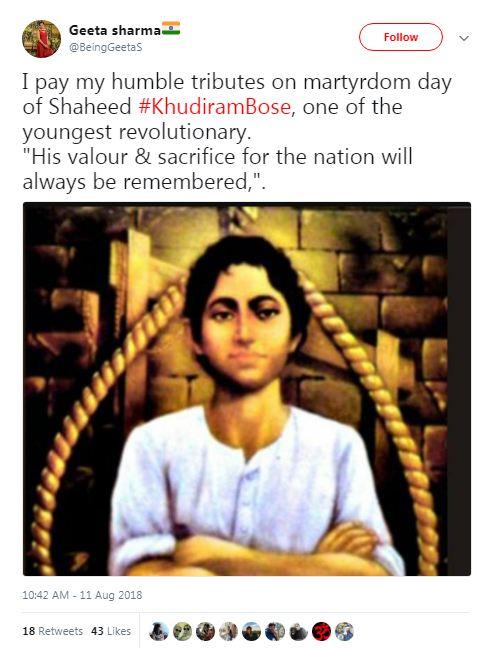 Another citizen tweeted, " Tributes on martyrdom day of Shaheed #KhudiramBose ! His sacrifice for India will always be etched in gold - Jai Hind"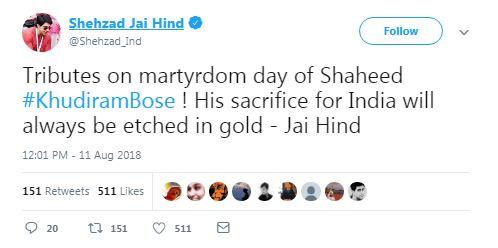 Haryana Chief Minister Manohar Lal Khattar also acknowledged the sacrifice made by the young braveheart.
He wrote, "Saluting #KhudiramBose on his Balidan Diwas. His selfless bravery and sacrifice for the freedom of the nation will never be forgotten."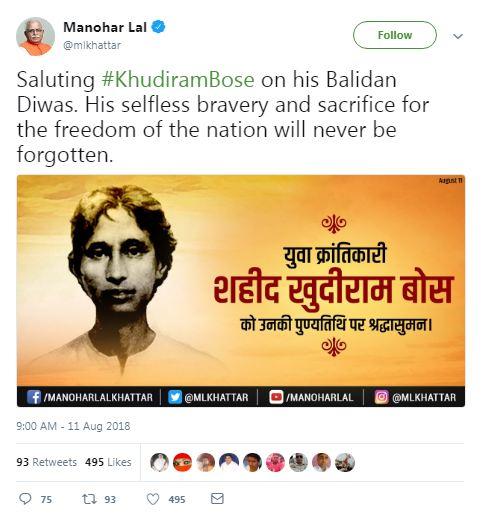 Minister of State (Independent Charge) for Youth Affairs and Sports, Rajyavardhan Rathore said Bose will forever continue to inspire youth.
"At a young, tender age; when most are still in search of a purpose, #KhudiramBose found his. He sacrificed his life for INDIA. His sacrifice will forever inspire our youth," he wrote.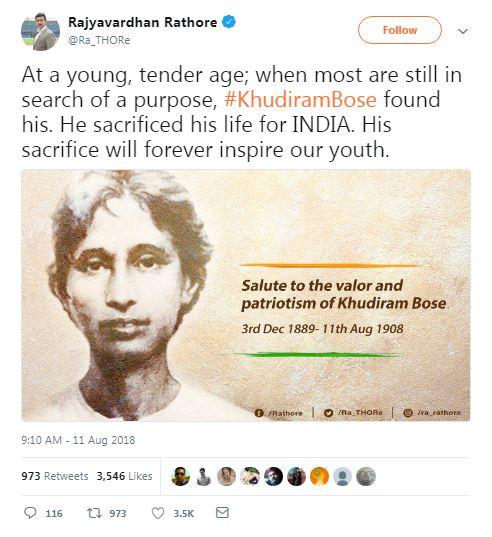 "Tribute to #KhudiramBose on anniversary day of his greatest sacrifice for India at such tender age of 18 years. Wish every Indian had selfless dedication & passion like you for building our nation.??" wrote boxer Vijender Singh.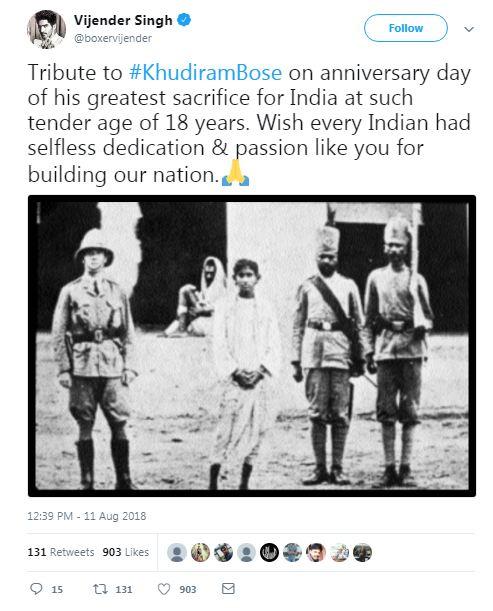 Bose, who was 18 years, 8 months old, was hanged for the assassination of two British ladies.
His main aim was to kill a British judge named Kingsford by throwing bombs at his carriage.
On the day of executing his plan, Bose threw the bomb at his carriage, and two ladies happened to be inside it.
Interestingly, the 'Father of the nation' Mahatma Gandhi detested Bose's act and regretted the death of two innocent women. He even stated that such acts "will not win their freedom through these methods."
But another freedom fighter, Bal Gangadhar Tilak, in his newspaper 'Kesari' defended Bose and called for immediate swaraj, but only to be arrested by the British colonial government.
(ANI)