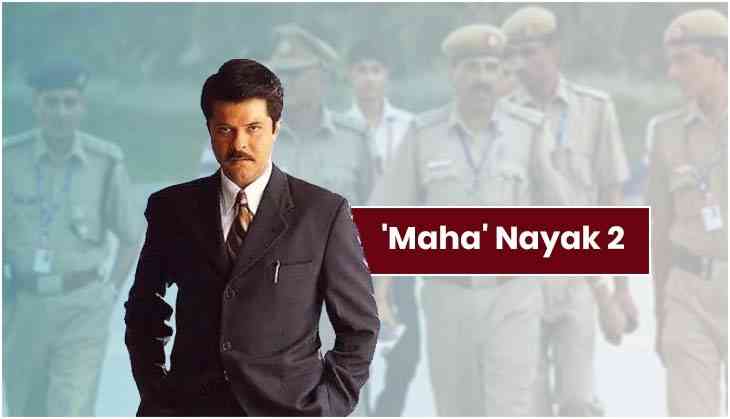 The tussle between BJP and Shiv Sena over power-sharing has not completed yet. As both parties have not decided who will be the new Chief Minister of the state. Amid this row, a Bollywood fan suggested the name of the CM candidate. The name is quite surprising.
The fan picked Bollywood actor Anil Kapoor to be the next CM of Maharashtra. His tweet also sought the attention of evergreen actor.
A Twitter user named Vijay Gupta tweeted a picture from Anil Kapoor's film of Nayak: The Real Hero and captioned: "Till the time there is no solution in Maharashtra, let's make Anil Kapoor as the new CM of the state. His one-day tenure on the screen has been seen and appreciated by the entire nation."
महाराष्ट्र में जब तक कोई रास्ता नहीं निकलता तब तक @AnilKapoor को ही मुख्यमंत्री बना कर देख लेते हैं। पर्दे पर उनके एक दिन का कार्यकाल पूरे देश ने देखा है और सराहा है। @Dev_Fadnavis और @AUThackeray क्या सोच रहे हैं ?? pic.twitter.com/GSCIL9mo2R

— Vijay gupta (@vijaymau) October 30, 2019
Notably, the 62-year-old actor film, Nayak was released in 2001. In the film, Anil played the role of TV reporter Shivaji Rao while Amrish Puri as Chief Minister Balraj Chauhan. The film was a political-action thriller. Shivaji took the interview of CM Balraj and during the conversation, Balraj offered his CM seat to Shivaji for one day.
What Shivaji did as a one day CM changed the whole system of the state.
Also, Anil Kapoor did a fantastic job as a CM in the film. The movie still in the hearts of millions of fans.
Hence, a fan suggested the name of Anil Kapoor as CM and many people agreed with his suggestion.
On the other hand, Anil Kapoor responds on this tweet of Gupta and said that "मैं Nayak ही टीक हूँ (I am better off as Nayak)."
मैं nayak ही टीक हूँ 😎@vijaymau https://t.co/zs7OPYEvCP

— Anil Kapoor (@AnilKapoor) October 31, 2019
Check out how netizens reacted on the suggestion given by Vijay Gupta:
Anil kapoor sir be like @AnilKapoor pic.twitter.com/jet3cqnGpJ

— Divyansh (@Divyans61414162) October 31, 2019
Point hai boss 😀👍

— Neeraj tiwari (@Nktiwari22) October 31, 2019
😂😂साहब के लिए नीली वाली शर्ट...पार्सल😂

— Pratik Karpe (@pratikkarpe55) October 31, 2019
Point hai yaar.
Kash aisa ek baar hota.
Kuch politics me bhi new hota.
Jay hind

— Shashi Bhardwaj (@ShashiBardwaj) October 31, 2019
इस बात से हम भी सहमत है,अनिल कपूर सर मौका मिले तो रील लाइफ से रियल में भी उस किरदार को निभा दीजिए

— MITHILESH KUMAR SINGH (@mithilesh548622) October 31, 2019
EVERYBODY, EVERYBODY SABKAY SAB CHOR HAI SAALAY pic.twitter.com/F7ZD35b3Zy

— Abd (@AbinasSabat) October 31, 2019
Don't say no sir you are fit for Maharashtra CM

— Amol Y. Patil (@AmolYPatil1) October 31, 2019
Whom do you think should be the new CM of Maharashtra? Comment...
Also Read: Maharashtra will have Shiv Sena chief minister: Sanjay Raut