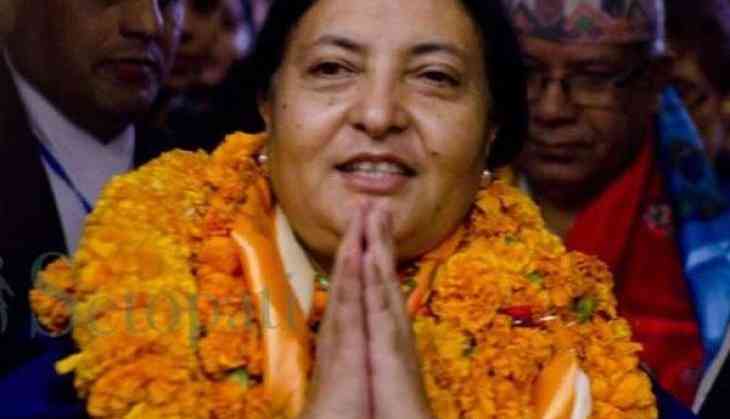 Nepal President to tour Odisha, Gujarat during five-day visit (ANI)
Nepal President Bidya Devi Bhandari will be visiting India on a five-day tour from April 17th to 21st , at the invitation of President Pranab Mukherjee.

This is the first State visit of the President of Nepal after assuming office in October 2015.

"The upcoming visit reflects the priority that both India and Nepal attach to further strengthening of their age-old, unique, wide-ranging partnership, underpinned by shared historical and cultural linkages and strong people-to-people connections," said an official statement.

During the visit, Bhandari will meet with President Mukherjee, Vice President Hamid Ansari and Prime Minister Narendra Modi.

Apart from official engagements in New Delhi, the President of Nepal will also be visiting Gujarat and Odisha.

The upcoming visit is in keeping with the tradition of regular high-level exchanges between the two countries, and will further deepen the cordial and cooperative ties that exist between India and Nepal.
-ANI