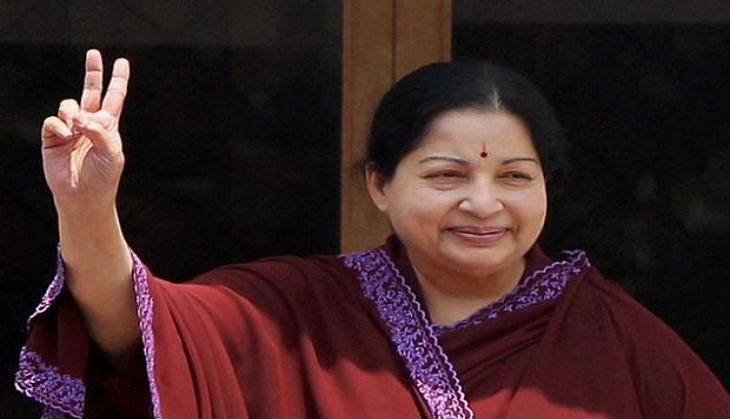 Tamil Nadu Chief Minister Jayalalithaa on 24 May, wrote to Prime Minister Narendra Modi asking to exempt the state from the National Eligibility-cum-Entrance Test (NEET), saying that it would cause 'grave injustice' to the students of the state, who have already been covered by a transparent admission policy laid down by her government.
"As I have pointed out to you in my earlier letters, the Government of Tamil Nadu has taken a number of steps, starting from 2005, towards systematising the admission process to medical colleges, and after careful consideration, later abolished entrance examinations for professional undergraduate courses in the State, by enacting the Tamil Nadu Admission in Professional Educational Institutions Act, 2006. This Act was finally given effect to after receiving the assent of the President under Article 254(2) of the Constitution. This Act has been upheld by a decision of the Division Bench of the Madras High Court which was affirmed by the Apex Court," Jayalalithaa said in the letter.
Adding that this measure was taken keeping in view the interests of students, particularly from the weaker sections and rural areas, she asserted that it was to ensure that a level playing field is created and that the introduction of NEET would be a direct infringement on the rights of the state, and would cause grave injustice to the students of Tamil Nadu who have already been covered by a fair and transparent admission policy laid down by the state government.
"My Government has taken the consistent stand that rural students and students from poorer socio-economic backgrounds will be unable to compete with urban elite students in such Common Entrance Examinations, which are designed to favour the urban elite. The rural students will be put to great disadvantage because they lack the resources to enroll in training institutions and access materials available to urban students," the letter adds.
The Chief Minister goes on to assert that a large number of socially and economically backward meritorious rural students have benefited by the state government's decision to abolish the Common Entrance Examination.
Appealing to the Prime Minister for an exemption, Jayalalithaa stressed that the introduction of NEET would nullify the implementation of these policy initiatives and socio-economic objectives of the State, as the regulations for a National Test may not have such enabling provisions.
"The National Test is out of tune with the prevailing socio-economic milieu and administrative requirements of Tamil Nadu. In these circumstances, I request that necessary measures may be taken to ensure that Tamil Nadu is permitted to continue its existing fair and transparent system of admission to medical colleges and dental colleges in the State and not forced to implement the NEET even in the future," the letter states.
President Pranab Mukherjee yesterday signed the central government's ordinance exempting states from holding the NEET for undergraduate medical and dental admissions this year.