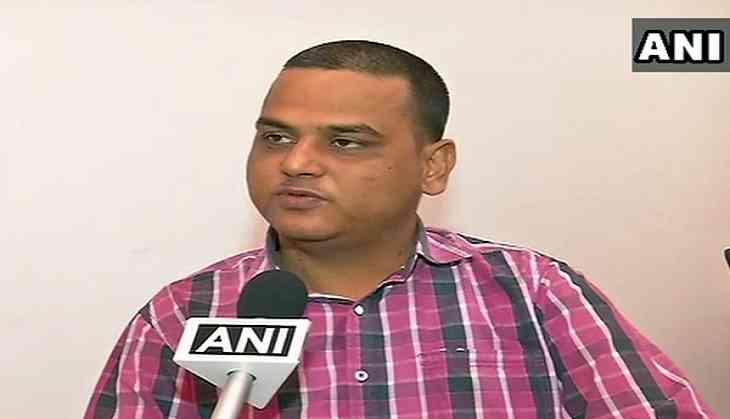 Varun Thakur, father of Pradyuman Thakur who was found dead in a mysterious condition in Gurugram's Ryan International School on Monday questioned the administration on joining of suspended principal Neerja Batra as teacher in the Gurugram Sector 40 branch.
Varun Thakur asked, how can the Ryan group reinstate the principal who failed to fulfil her responsibility.
"How can you reinstate the principal who failed to fulfill her responsibility? What is the meaning of suspension then? How can you expect her (Neerja Batra) to fulfill responsibilities as a teacher? It's a risk to security and safety of students," Varun Thakur told ANI.
He further said, "If she was not able to fulfill her duty as a principal then how can she fulfill her duties and responsibility as a teacher? Until unless this case will be closed no one should be posted and transferred anywhere."
Neerja Batra, suspended principal of Ryan International School (Bhondsi), where a seven-year-old student was murdered, has now joined Gurugram's Sector- 40 branch as a teacher.
Batra was suspended for negligence in delivering her duties.
Batra was officiating as Ryan school's principal in Bhondsi branch and was also an in-charge of the school. She has been working with the Ryan school for approximately 20 years.
On September 28, the Punjab and Haryana High Court had stayed the arrest of the Pinto family, the owners and trustees of Ryan International School in connection with murder of seven-year-old Pradyuman Thakur.
The Pinto family -- Augustine F. Pinto, his wife Grace and their son Ryan had moved the High Court seeking anticipatory bail in the matter.
The court will hear the matter next on 7 October.
On September 8, the body of the class II student Pradyuman Thakur was found inside the toilet of the school, with his throat slit.
-ANI