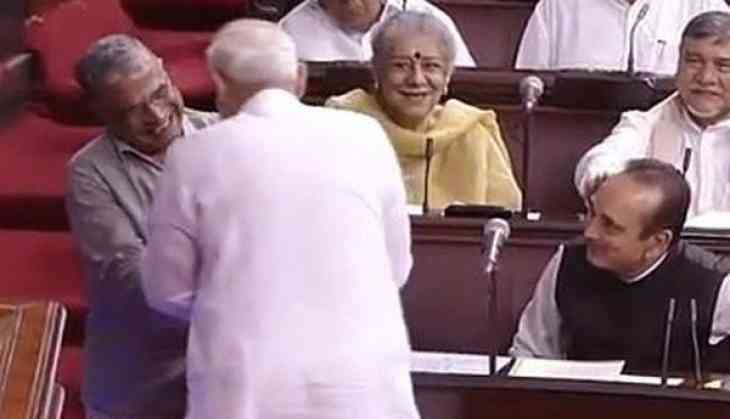 National Democratic Alliance (NDA) candidate Harivansh Narayan Singh on Thursday was announced as the new Rajya Sabha Deputy Chairman after he received 125 votes, while Congress' BK Hariprasad got 105 votes out of the total 332. Two members of the Aam Aadmi Party abstained from voting.
Soon after Harivansh Narayan Singh was announced as the winner, Prime Minister Narendra Modi and other members of the House walked up to him and congratulated. Before the voting Singh said that NDA is 'confident' of winning.
"I congratulate Harivansh ji on behalf of the whole house. He has been blessed with the talent of writing. He was also a favourite of former Prime Minister Chandra Shekhar ji," said Prime Minister Modi.
Earlier, the Bharatiya Janata Party (BJP) had issued a three-line whip to its Rajya Sabha members of Parliament (MPs) to be present in the house today for the voting.
The post of the Deputy Chairman has been lying vacant since June 2018 after the retirement of Congress leader PJ Kurien. At the farewell of Kurien, Rajya Sabha Chairman and Vice President M.
Venkaiah Naidu had urged the ruling and opposition parties to find a suitable replacement for the post.
--ANI