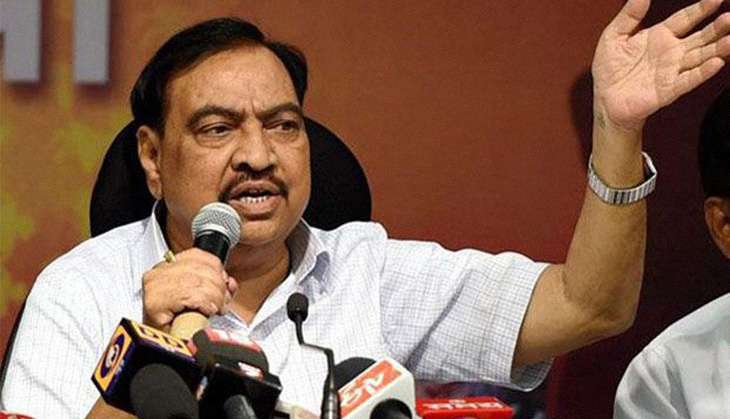 Senior National Congress Party (NCP) leader Praful Patel has said that Eknath Khadse's resignation from the post of Maharashtra Revenue Minister has nothing to do with his caste and that the corruption charges against the BJP leader cost him the post.
He also claimed that after Khadse, many others would meet the same fate and alleged that BJP has been quick to point fingers at others "when its own house is unclean".
Facing a string of allegations including irregularities in a land deal, Khadse had resigned on 4 June.
On 4 June Congress leader and former Chief Minister Narayan Rane had alleged that Chief Minister Devendra Fadnavis was behind the ouster of Khadse and sought to know as to why only backward class leaders are facing trouble in the ministry.
However, countering Rane's claim, Patel told reporters in Nagpur on Saturday night, "There is no question of Khadse's caste or religion. It is the corruption charges that have been levelled against him, supported by enough evidence that cost him the post."
Congress leader Prithviraj Chavan had also said on Saturday that there is no need to bring caste or community angle in the Khadse episode. Patel, meanwhile, made it clear that his party was not satisfied with Khadse's resignation and the BJP leader must face the law.
"Our leaders were also facing the same and the court of law would decide their fate. Everybody who faces allegations must face the law and same is the case with Khadse," he said.
After resigning yesterday, Khadse had alleged that there was a media trial against him. To this, Patel said: "If Khadse was so clean then there was no need to resign. The fact is that there was no shortage of evidence".
Patel also claimed that after Khadse, many others are going to meet the same fate. "Many others are going to follow suit. The whole state knows about peanut candy (chikki) and fire extinguisher scams. BJP had been quick to point fingers at others but its own house is unclean. Swachh Bharat Mission should start from its own home," he quipped.
--PTI