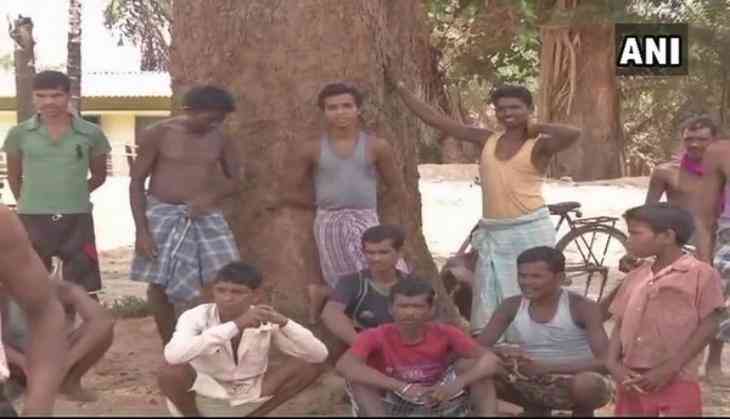 Notwithstanding their past allies with the Naxalites, the locals of Bhadrimahu, a small village in Chhattisgarh's Bastar district, are hoping for development in their area to avail basic necessities including electricity, schools, roads and medical facilities.
Situated around 15 kilometres from Jiram Ghati under Darbha police station, the young generation of the village is still under the influence of the Naxalites.
"We want schools, roads and medical facilities in our village and also appeal to people from our village, who have joined Naxals, to shun that path and come back," said a youngster.
Not to miss out, on May 25, 2013 in Jiram Ghati, a Naxalite group attacked a convoy of Congress leaders killing 27 people, including former state minister Mahendra Karma and Chhattisgarh Congress chief Nand Kumar Patel.
Despite few development projects on the run in Bhadrimahu, the locals say that Maoists create problems whenever they try to take help from the government.
Reciting one such incident, one resident of the area said: "I was earlier working with the Naxalites. However, I later surrendered myself. My elder brother was head of the village. When he tried to work with the government to make the road, the Maoists didn't like it and shot him dead in our house."
With just a bunch of people of the village speaking English, the education system in Bhadrimahu is deteriorated as there is only one primary school, that too with only one teacher.
However, Bastar Inspector General (IG), Vivekanand Sinha, says the impact of Naxals on the villagers has reduced over the time.
"Due to constant efforts of security personnel, the impact of Naxals on the village (in Darbha) has reduced. People have also realised that Naxals have never meant to do any good for them. We're here to help people in all possible ways," Sinha told ANI.
Nevertheless, the locals of Bhadrimahu are no more having intentions of joining Naxal group, but they believe that without support from the government, they won't be able to improve their livelihood.
(ANI)