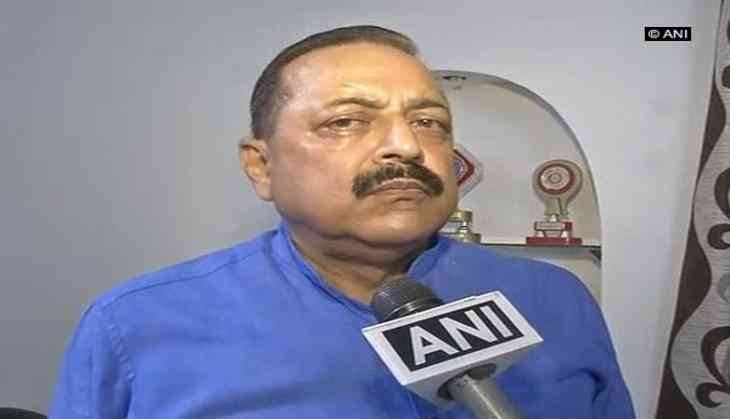 Union Minister of State for Personnel Jitendra Singh on 19 August said that the National Conference (NC) has no issues with the settlement of foreigners, but raises a hue and cry over the settlement of Indian nationals every time.
"There has to be a discussion on Article 35 (A) in the Legislative Assembly of Jammu and Kashmir. But on the issue of settlement, let this be a larger discussion. Let the discussion start from the settlement of the foreigners who have, for the last 10-15 years, settled here without any reason. Incidentally, it was the National Conference-Congress Government at that time. What is the stand of this political party, which maintains selective silence on the settlement of Rohingyas, Burmese and Bangladesh nationals, but raises hue and cry over the settlement of Indian nationals? That means it is malafide intention," Singh told ANI.
He added that the National Conference might have thought that the settlement of these foreigners would add to their vote banks.
National Conference president Omar Abdullah, earlier on Friday, sought a special session of Jammu and Kashmir Legislature before 29 August, to frame up an appropriate response to counter the narrative with regard to tampering or repealing of the Article 35A of the Constitution.
Abdullah expressed grave concern over the reported unsatisfactory response of the Union and the State governments in putting up a strong case before the apex court in safeguard of the Article 35A.
The NC chief hoped that "the people of Jammu and Kashmir will rise above party politics and fight every overt or covert attempts to trample the Article 35A, which is regional neutral, religious neutral and ethnic neutral".
He said abrogation of this proviso is detrimental to every segment of society in Jammu and Kashmir.
-ANI