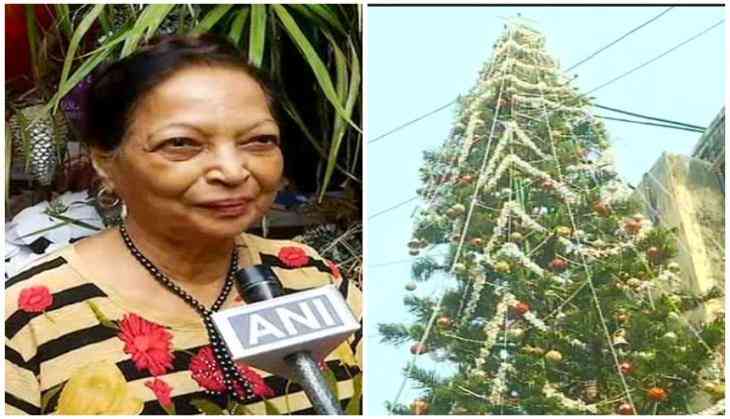 As Christmas is being celebrated worldwide with fevour and gaiety across the nation, Mumbaikars have found a unique way to celebrate the festival of joy.
A Mumbai family grew 65 feet tall Christmas tree in their backyard in Worli, said to be India's tallest.
"A large number of visitors from very far places came here to see the tree on Sunday," said Grace Dalhana, the owner of the tree.
Meanwhile, in another unique way people donned Santa caps and also took part in laughter therapy exercise to celebrate the festival at Girgaum Chowpatty.
Amid the gripping festive fervor, churches in various pockets of the nation observed midnight mass, witnessing narratives from the birth of Jesus Christ.
Carols were also sung praising the lord in various cities, including Bengaluru, Kolkata, Trivandrum and the national capital.
Markets have also witnessed the sale of a number of Christmas-related decors, including Christmas trees, bells, cutouts of Santa Claus, stars and fairy lights.
Christmas is celebrated every year on December 25 to mark the birth anniversary of Jesus Christ. It is celebrated by all communities, both Christian, and others.
The festival is celebrated by singing carols and exchanging gifts, as it aims to spread the message of peace and prosperity.
-ANI