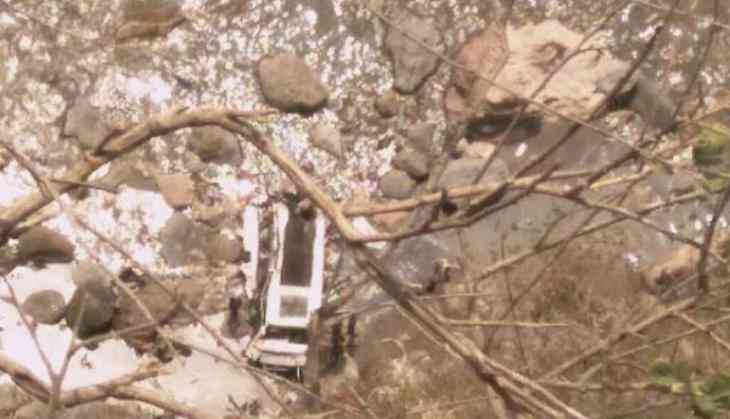 MP: Six killed as bus carrying pilgrims turns turtle (ANI)
In a tragic incident, at least six pilgrims were killed and 28 others injured when a bus carrying them turned turtle in Dindori district in Madhya Pradesh on Saturday.
The mishap occurred on Saturday midnight when around 40 pilgrims were headed to Amarkantak from Jabalpur in Madhya Pradesh .
At the ghat section near JogiTikariya village, the driver who was reportedly asleep lost control and the bus fell into the ghat.
According to reports, four people were killed on the spot, while two were pronounced death at the hospital.
Out of the injured, seven persons were seriously injured and have been shifted to the district hospital for medical treatment.
Meanwhile, Cabinet minister Om Prakash Dhurve who visited the injured at the hospital announced compensation of Rs 4 lakh each for the deceased and victim's families.
-ANI