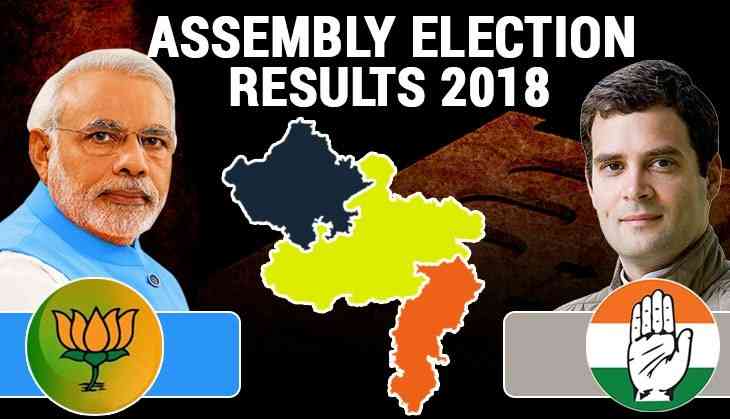 After a neck to neck fight between Congress and the Bhartiya Janata Party (BJP) in Madhya Pradesh, Congress has emerged as the largest party in the state.
The total seats gained by the parties in the state are Congress: 114, BJP: 109, SP:1, BSP:2.
With this final results, now Congress emerged to be the single largest party in three states MP, Rajasthan and Chhattisgarh by defeating BJP with a good margin. However, in Madhya Pradesh, there was the tough tussle between the Bhartiya Janata Party and Congress. Now, the results are out and all the fortune is in the side of Rahul Gandhi-led Congress.
Earlier in 2013, Congress had to struggle hard to win the elections and faced a big defeat. But, in these five assembly elections, Congress has proved the failure of Modi government in the states.
After this big defeat, Congress not only enters to heartland states of BJP where it was ruling but also open up its chances for the upcoming 2019 Lok Sabha Elections.
Now, Rahul Gandhi all set to install his government in Jaipur, Bhopal and Raipur.
In Chhattisgarh, BJP has suffered a big defeat and could able to receive 15 seats while Congress won in 68 seats in the house of 90.
Watch Video:
Also read: PM Modi congratulates Congress on win, says, 'accept people's mandate' on defeat