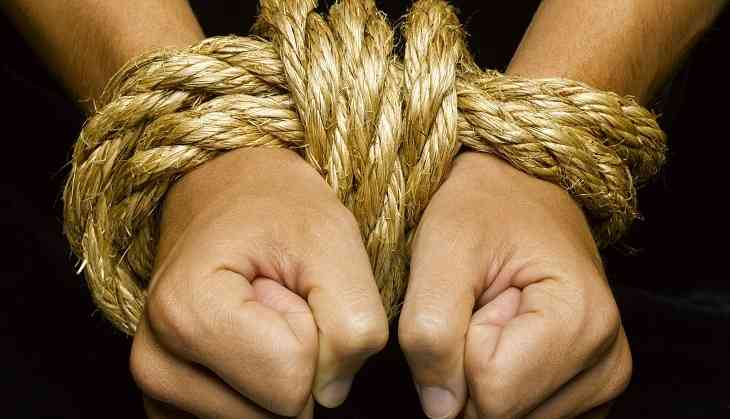 A shocking news has come to light from Madhya Pradesh where a 35-year-old man's arm was chopped off in a fight. Yes, a man was tied to a tree by a family of five members at a village in Raisen in Madhya Pradesh.
Reportedly, this heinous crime was done by the family because of cows. Yes, the 35-year-old man has strayed in search of missing cows.
Earlier on Sunday, Prem Narayan Sahu went to Sattu Yadav's farm in search for his missing cows since Friday. When Sahu asked about his missing cows then Sattu ignored him. After which their conversation turned to arguments between the two and Sahu hurled abuses at Sattu.
Hastily, Sattu family members joined the argument. They caught Sahu and tied him to the tree and then, beaten him mercilessly.
Later, they chopped off his arms with a sword. However, his one arm severely injured.
However, Sahu cried for help and some villagers gathered them but they watch everything silently.
"When the victim entered the residential premises of Sattu Yadav in order to inquire about his missing cow, a fight followed and the two started abusing each other," NDTV reported police officer Rajendra Kumar Dhurve saying.
Later, Police reached the spot where they found the victim Sahu tied to a tree in an unconscious state.
Police sent him to a government hospital where he has been referred to Bhopal for further treatment.
However, two men – Sattu Yadav and Rajpal Yadav - have been arrested while three others identified as Shakul Bai, Rahul and Ramu are on the run.
The family has been charged with attempted murder.
Watch Video: