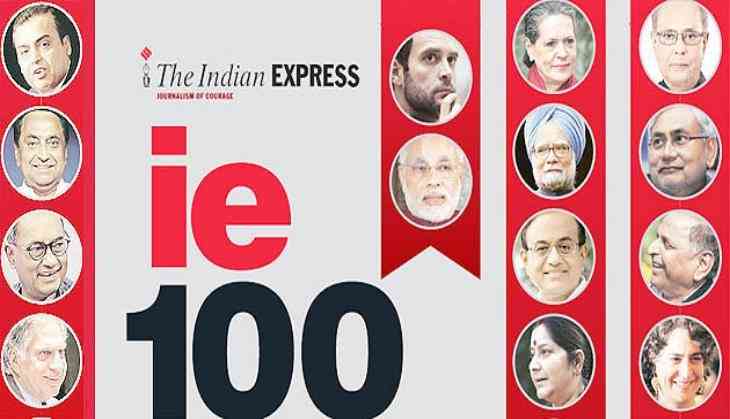 India's daily leading newspaper Indian Express has come up with 'the list of most powerful Indians'. The daily selected 100 most powerful Indians who holds dominance over Indian society in various ways. In the list, people who made up to the list are from different walks of life politicians, Bollywood actors, Bussinesmen, Cricketers and other fields.
Here is the list of top ten most powerful Indians.
Narendra Modi has been considered the most powerful Indian. Citing the reason for being powerful, the daily said "Because every election — Assembly, bypoll or civic polls — fought since 2014 has been fought in his name. Because despite seemingly disruptive economic policies such as demonetisation and GST, and setbacks such as the banking scam and losses in byelections, under him, the Prime Minister's Office is arguably the most powerful since Indira Gandhi's".
National President of the BJP Amit Shah emerged as the second most powerful Indians. The reason for his being powerful has been cited as "under him, the party is in power in 22 of 29 states, pulling off emphatic wins such as Tripura in 2018 and Uttar Pradesh in 2017".
Chief Justice of India Dipak Misra is the third most powerful of Indian. The daily cited his power in the words "He has weathered every storm, from the Kalikho Pul controversy to the medical college bribery scam. The toughest test was when four of his seniormost colleagues held an unprecedented press conference and attacked him, but CJI Misra stood his ground".
RSS chief Mohan Bhagwat came on the fourth number because of his influential role on 'the governments sociocultural and education agenda".
UPA chairperson Sonia Gandhi came on the fifth number. Her efforts to "bring together disparate anti-BJP opposition forces" have been highlighted as key reasons for being powerful.
West Bengal Chief Minister Mamata Banerjee followed Sonia Gandhi since "she has carved out her space in the national discourse as one of the fiercest critics of the Modi government".
After Banerjee, Rajnath Singh, Union Home Minister, came on the 7th position since he "heads most Group of Ministers (GoMs) on key government proposals'.
Arun Jaitley has been considered as the 8th powerful Indians. The reason for this is "he has stayed the course to remain a key political and economic strategist despite a series of headwinds such as lower growth and banking sector challenges".
Uttar Pradesh chief minister Yogi Adityanath is on the 9th position since "despite the massive setback in the Gorakhpur and Phulpur Lok Sabha bypolls in seats vacated by him and Deputy Chief Minister Keshav Prasad Maurya, as head of the country's most populated state that is key to national politics, he remains powerful".
India's richest man Mukesh Ambani, chairman of Reliance Industries, is the tenth powerful Indian. Because he "His launch of Jio phones at an effective cost of 'zero' in July 2017 disrupted the highly competitive telecom industry".