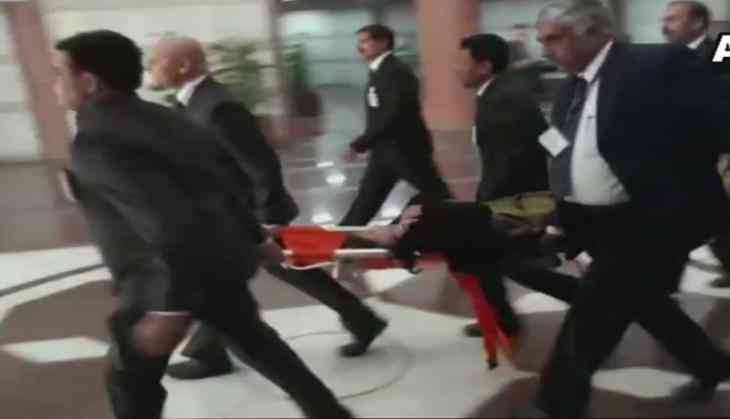 Union Minister of State for Agriculture Krishna Raj was immediately rushed to a hospital after she fell ill during the Bharatiya Janata Party (BJP) parliamentary meeting at Parliament's Library Building in New Delhi on 20 December.
She was taken to the Ram Manohar Lohia Hospital for treatment in an ambulance.
32-year-old Raj is a Member of Parliament (MP) from Uttar Pradesh's Shahjahanpur.
The party parliamentary meeting was held after BJP's victories in Gujarat and Himachal Pradesh assembly polls.
Prime Minister Narendra Modi and BJP Chief Amit Shah were both present at the meeting today.
-ANI