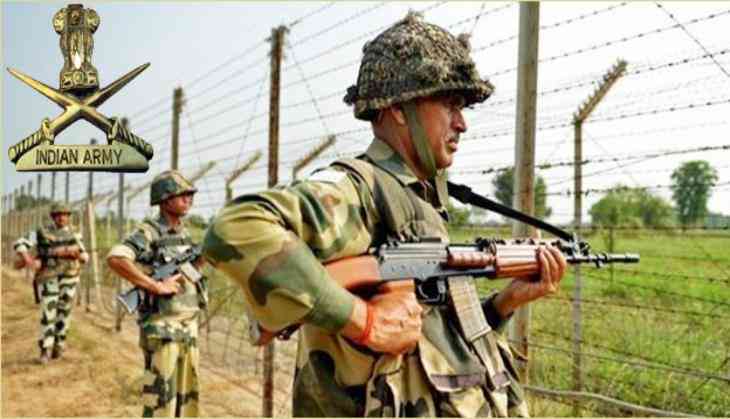 Two defence experts have questioned the need for having a unilateral ceasefire in the Kashmir Valley during the Muslim fasting month of Ramzan, maintaining that this had been fully exploited by militants.
Reacting to the death of four Border Security Force (BSF) personnel, including an assistant commandant-ranked officer, one of them, P.K.Sehgal said it is high time that a free hand was given to the army to tackle the situation.
"Apparently, the opportunity that came their way by the way of unilateral ceasefire has been fully exploited by militants and separatists for conducting anti-India activities. It is time that security forces should be given free hand to do what they were doing earlier," he said,
"Bandipora lays abeam the principal communication artery that connects Srinagar t0 Kargil and border. So, this is one area where every day the convoys are moving up and down. This operation has been going on for the last six days," he added.
Another defence expert, Qamar Agha, accused Pakistan of not adhering to international law.
Referring to the death of BSF personnel deaths, he said, "This is yet another ceasefire violation by Pakistan and they blame India for the same. Pakistan, ever since its inception, has not adhered to international laws or treaties. Pakistan is not a natural state. It has been carved out of India; so real assimilation has not taken place, it is built in the name of religion."
"We have seen in Pakistan how the Sindhis, the Baloch, the Pathans all of them [are fighting against Pakistan. So, in the name of religion, they (Pak) are creating a problem in Kashmir, Afghanistan and other areas. So, it is not a modern state. I think the international community should look into it, because, India is not the only victim. Countries like Afghanistan, Russia, China Iran have expressed their concerns in the regard," he added.
An army soldier and two militants have been killed so far in an ongoing encounter in a forest area of North Kashmir's Bandipora district.
The identity and group affiliation of the two militants is yet to be ascertained, an official said.
"The operation was launched last week when the militants and the government forces exchanged brief gunfire in the Raynar forests adjacent to Panar area. The operation with the help of additional reinforcement continued and entered on sixth straight day today," a defence official said.
This comes after terrorists on Wednesday fired upon a Special Police Officer of Jammu and Kashmir police in Shopian's Katho Halan area.
Meanwhile, on Tuesday, two police personnel were killed and three others were injured in a terrorist attack in J-K's Pulwama district.
Last weekend, in jungles of Panhar area of Bandipora district, terrorists fired at an army patrol party.
(ANI)