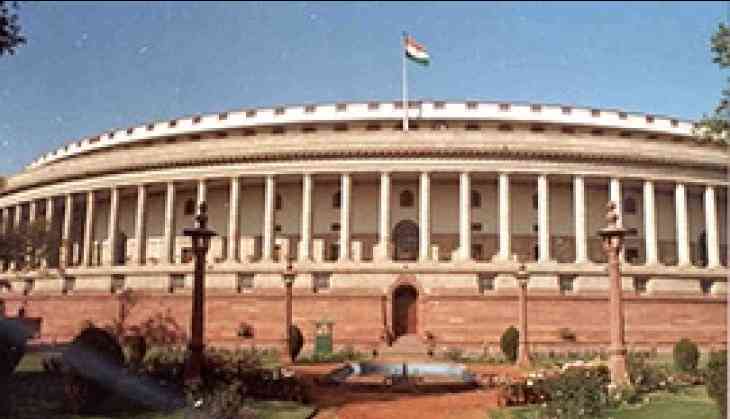 Meetings on eve of Monsoon Session in Parliament
Ahead of the Monsoon Session of the Parliament and the Presidential polls on Monday, the National Democratic Alliance (NDA) Government has convened for an all-party meeting on Sunday to seek the Opposition's support for the smooth conduct of proceedings in both the Houses.
Leaders of the NDA government will meet in the evening to chalk out their strategy to counter the Opposition in Parliament.
It is also expected that the Bharatiya Janata Party ( BJP) will discuss the name of its Vice-Presidential nominee during their Parliamentary party executive meeting in the evening.
Meanwhile, Lok Sabha Speaker Sumitra Mahajan has also called for a meeting of leaders of political parties at the Parliament later in the evening to ensure a smooth transaction of business in the House.
The Monsoon Session of Parliament will start on Monday and will continue till August 11.
The Opposition is expected to raise the issue of Jammu and Kashmir in both the Houses, including the implementation of Goods and Service Tax (GST) and the ongoing clashes in West Bengal.
-ANI