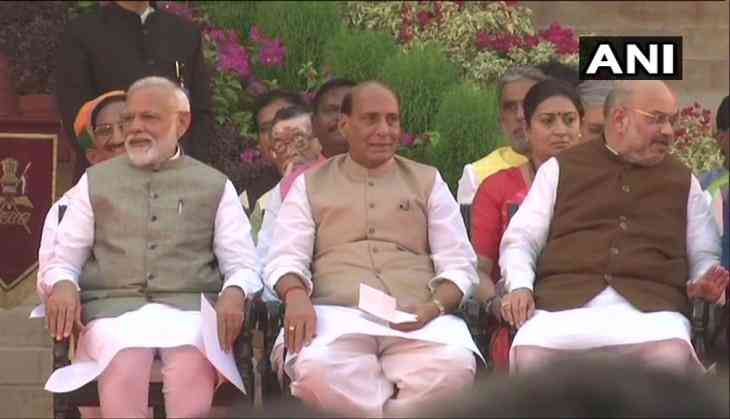 In between several dignitaries and council ministers came in cars for the oath-taking ceremony of PM Modi's government 2.0, but the two ministers made the most acknowledgement for their way to come to Rashtrapati Bhavana. BJP's Mansukh Lal Mandaviya and Arjun Ram Meghwal took their regular way to come to Rashtrapati Bhavana to take the oath.
The 46 years old Mandaviya's cycle riding to parliament has been familiar in the last five years. When the same was asked about it, he said, "It's not a fashion to ride a cycle. It is my passion."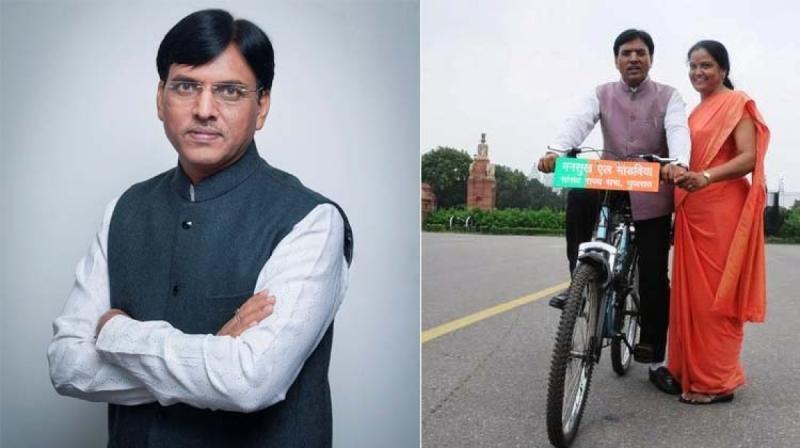 Mansukh Madaviya
Madaviya was born to a farmer family in a small village Hanol in Palitana taluka (tehsil) of Saurashtra's region Bhavnagar district. He became the youngest MLA in Gujarat at the age of 28 in Narendra Modi led government. On Thursday, evening the BJP Rajya Sabha MP from Gujarat became a union minister for the second time. Mandaviya was in the charge of State for Road Transport, Highways, Chemical and Fertilisers and Shipping in last NDA government.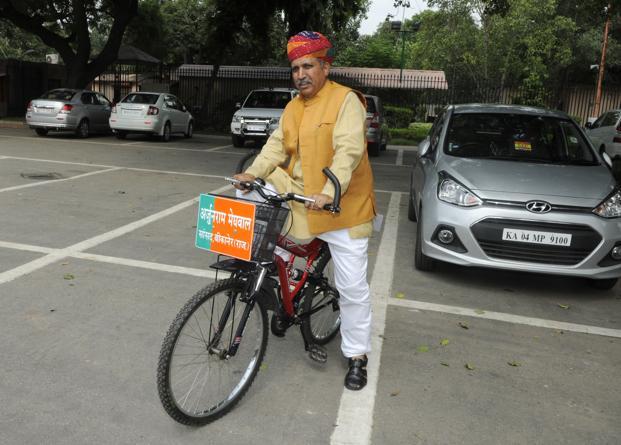 Arjun Ram Meghwal
Now IAS turned politician Arjun Ram Meghwal, cycling to work is a passion but he had to give it up after he became a minister in 2016. Meghwal has an interesting story in his constituency as he defeated his cousin and Congress candidate Madangopal Meghwal from Bikaner. He was born in a family of weavers at Kishmidesar village in Bikaner, Meghwal was first elected to the Lok Sabha in 2009. He became the minister of State for finance and cooperative affairs in July 2017.
Also Read - Meet the youngest and the most aged minister in PM Modi Cabinet 2.0