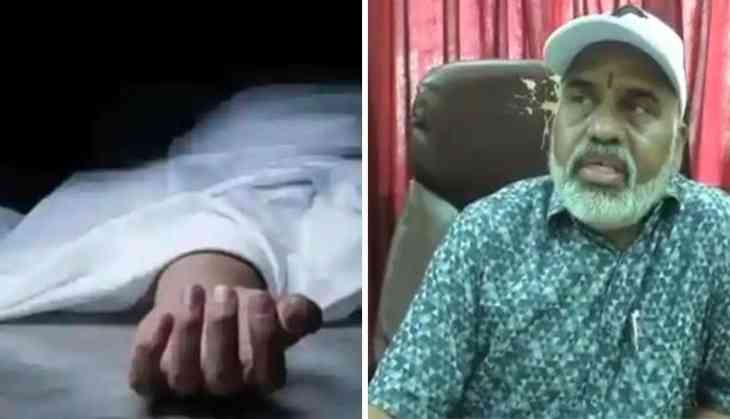 Dr Shyamrao Wakode, in charge dean of the Nanded Medical College
Nanded (Maharashtra): At least 24 persons, including 12 infants, have died in the past 24 hours at a government hospital in Maharashtra's Nanded allegedly due to a shortage of medicines.
The incident was reported at Shankarao Chavan Government Medical College and Hospital here due to the alleged scarcity of medicines.
Range of Ailments
Dr Shyamrao Wakode, in charge dean of the Medical College, said that the deceased were suffering from various ailments including snake bites, arsenic and phosphorus poisoning etc.
Alleged Shortage of Medicines
"Around 12 children died in the last 24 hours...12 adults also died due to various ailments (snake bites, arsenic and phosphorus poisoning etc.). Due to transfers of various staff, there was some difficulty for us...We were supposed to buy medicines from the Haffkine Institute but that also didn't happen....Also, patients come from far off to this hospital and there were many patients whose sanctioned budget also got disturbed..." he said.
Ex-CM Ashok Chavan Raises Concerns
Ex-CM and senior Congress leader from Nanded, Ashok Chavan, said that besides these deaths, another 70 patients, referred from other private hospitals in the district, are reported to be 'critical'.
70 More in Need of Urgent Medical Care
"Around 24 people's death has been reported at the Dr Shankarrao Chavan Medical College and Hospital and therefore I have come here and met the Dean. The situation is concerning and serious. The government should take this up and provide immediate help...Around 70 other people are critical. Replacement of a lot of nurses who were transferred has not been given," Chavan said.
The Congress leader also said that all required help and resources should be given because the situation is 'concerning'.
(With ANI inputs)