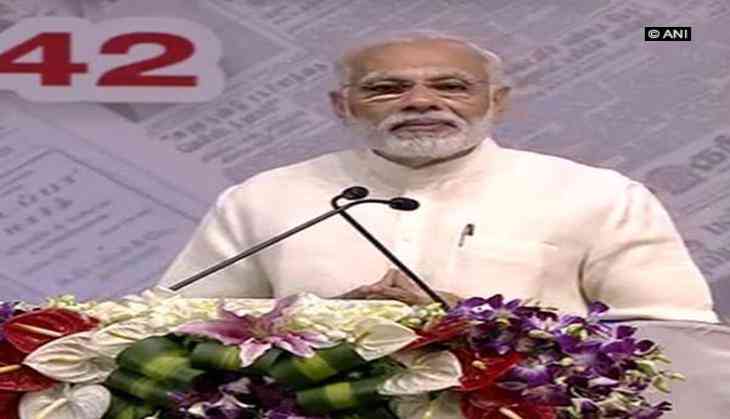 Media is a mean of transforming society, Prime Minister Narendra Modi said on Monday.
Speaking at the 75th anniversary celebrations of Daily Thanthi newspaper at the Madras University, Prime Minister Modi said, "In a broader context, media is a mean of transforming society. That is why we refer to the media as the fourth pillar of democracy."
The Prime Minister's statement coincides with the recent expose by a newspaper about the alleged off-shore bank accounts of various Indians.
Hailing the role of newspapers, Prime Minister Modi further said, "Today, newspapers do not just give news. They can also mould our thinking and open a window to the world."
He said that the British rule in India used to muzzle the voice of people by suppressing the newspapers.
"The then British government was fearful of the Indian vernacular press. It was to muzzle vernacular newspapers, that the Vernacular Press Act was enacted in 1878. The role of newspapers published in regional languages remains as important today, as it was then," said Prime Minister Modi in his speech.
-ANI