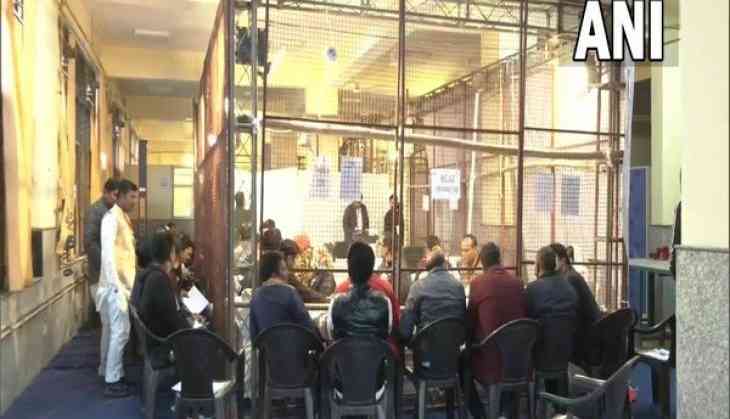 Visuals from the counting centre at Mangolpuri ITI
The Bharatiya Janata Party (BJP) has taken an early lead in 78 wards over the Aam Aadmi Party (AAP) which is leading in 42 wards in the initial trends that have emerged after an hour of counting of votes for the Municipal Corporation of Delhi (MCD) elections that began on Wednesday.
Congress, which is not being seen as a major challenger in the MCD polls, is a distant third leading in 4 wards, and Nationalist Congress Party (NCP) is leading in one seat, so far in the initial trends till 9 am, as per the latest official data by the Election Commission.
The counting of votes for the Municipal Corporation of Delhi (MCD) elections began at 8 am on Wednesday as the ruling BJP hopes to retain its 15-year-long rule in the national capital's civic body while the Aam Aadmi Party looks to make its own 'double-engine' government in the city.
The high-decibel battle which was fought in the election campaign ahead of the polling on December 4, witnessed the claims and counter-claims by both parties (BJP, AAP) of winning the elections, however, it all boils down to December 7 when the outcome of the election would be revealed.
The polls for 250 wards in the national capital were held on December 4 with about 50 per cent voter turnout and a total of 1,349 candidates were in the fray. However, the low voter turnout may not be an indicator of pro-incumbency with the exit polls predicting the AAP win in the MCD polls.
Congress, which is mostly focussing on the success of the Bharat Jodo Yatra, was not predicted (in the exit polls) to be a prominent challenger in the recently conducted polling. The party is predicted to get only a handful of seats.
(ANI)