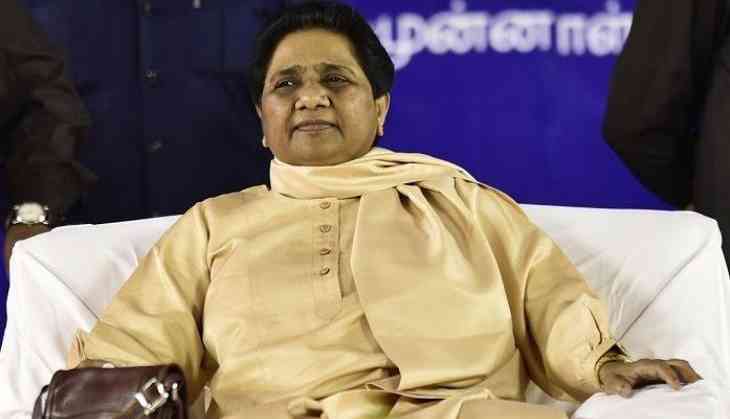 Sultanpur constituency has become a hub of controversy these days, after BJP's candidate and Union Minister Maneka Gandhi, in a rally stated that if no Muslim votes for her then getting a job would be a difficult task.
The statement of Maneka Gandhi was criticized by the Opposition and the Election Commission served her a notice demanding an explanation over the comment made on the religious lines, as the Model Code of Conduct is in play.
In her statement while addressing a rally in Sultanpur, Maneka Gandhi had said, "This is important. I am winning because of the love and support of people. But if my victory is without Muslims, I won't feel that good. Dil khatta ho jayega (Things will become sour). Then when a Muslim comes to me for work, I think let it be, how does it matter. This victory will happen with or without you."
केन्द्रीय मंत्री श्रीमती मेनका गांधी द्वारा वोटरों को धमकाने के बाद अब यूपी के सीएम द्वारा भी सभा के दौरान काले झंडे/ बैनर दिखाए जाने पर 'जिन्दगी भर बेरोजगार रह जाने' की खुली धमकी बीजेपी का अहंकार ही नहीं बल्कि इनका घोर जनविरोधी रवैया है जिसे चुनाव में परास्त करने की जरूरत है।

— Mayawati (@Mayawati) April 15, 2019
BJP had earlier swapped the seats of Maneka Gandhi and Varun Gandhi while the latter was handed over the Pilibhit constituency which was the bastion of her mother.
Although, BSP supremo Mayawati has condemned the reamarks of Maneka Gandhi and has said that it shows the mentality of the BJP. In a tweet in Hindi, Mayawati criticized stating, "BJP leaders forgot issues like black money, corruption, poverty, unemployment, and farmer woes; and started using issues like national security in this election season. But that didn't work out, and now they have started threatening voters that their work will not be done. What Maneka Gandhi has done is condemnable."
Also read: SC serves show cause notice to Rahul Gandhi; seeks explanation on 'Chowkidar Chor hai' remark