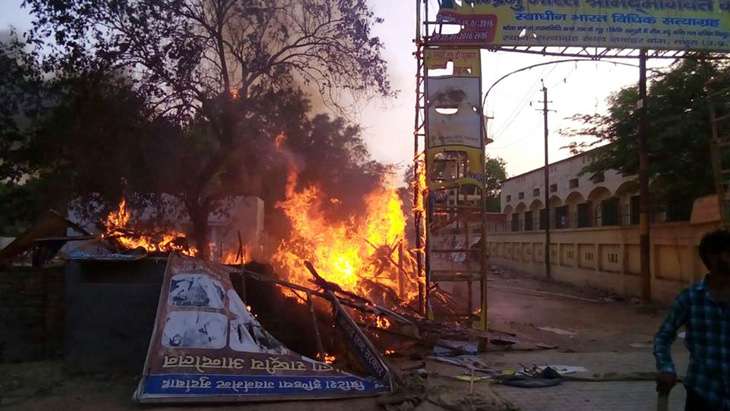 The Swadhin Bharat Vidhik Satyagrah, the cult that clashed with police during an eviction drive on Thursday, had been training children in the use of firearms, said the police.
"Children as young as eight years old were being given training in arms," said senior police officer DC Mishra.
Twenty-four people including two police officers died in the clash between about 3,000 members of the cult and the police after the Allahabad high court ordered their removal from Mathura's Jawahar Bagh which the cult has occupied for more than two and a half years.
Claiming to owe allegiance to Netaji Subhash Chandra Bose, members of the cult ran a judicial system of their own, followed their own constitution and maintained several battalions of soldiers.
Nine children of the cult's supporters were sent to a children's home on Saturday, says NDTV.
One of the children said about Thursday's violence: "We hid behind the trees. Bombs were being thrown around, stones hurled, bullets fired everywhere." He claimed that they had first been taken to Mathura's Govind Nagar jail and then sent to the children's home, and that two of his siblings, as well as his mother, were still in jail.
The police, however, said all the children were in homes.
Another child said that he had overheard adults talking about the eviction drive. "They were talking about a fight. They were abusing the administration and were saying that Jawahar Bagh will never be vacated," he said.
Ram Vrisksh Yadav, leader of the cult, was reportedly killed during the violence. He had eight criminal cases in his name, including murder and land-grabbing.
The children will meet their parents before being handed over to their relatives, said the superintendent of the children's home.