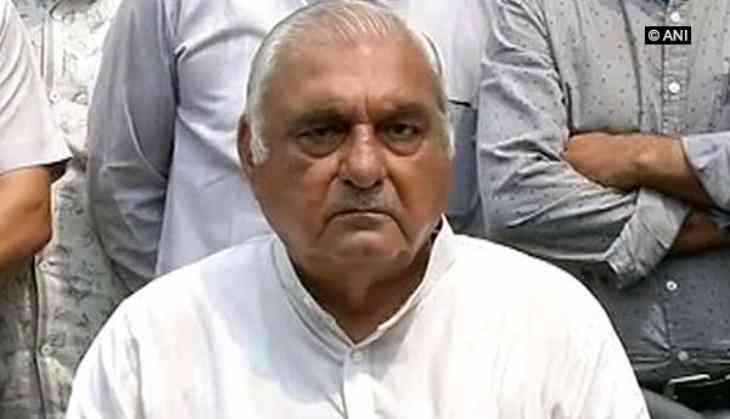 The Panchkula Special Central Bureau of Investigation (CBI) court on Tuesday granted bail to former Haryana chief minister and Congress leader Bhupinder Singh Hooda in connection with Manesar land scam.
Hooda, who failed to turn up for previous hearing claimed that he was facing health issues.
The court has also asked Hooda to furnish a bail bond of Rs. five lakh each.
On May 15, 2017, the CBI had questioned Hooda over alleged financial irregularities in the acquisition of the land.
The case pertains to the alleged purchase of land from farmers in Gurgaon for Rs 100 crore when the actual worth (according to market rate) was Rs 1,500 crore. The purchase, according to the CBI, was made during August 2004-August 2007, under the "threat and false apprehension of acquisition of the land by the Bhupinder Singh Hooda-led Congress government in Harayana".
(ANI)