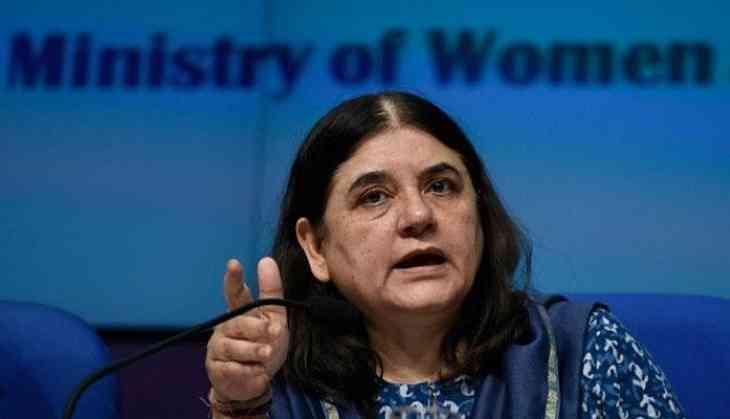 Union Minister Maneka Gandhi on Sunday made another controversial remark while campaigning for Lok Sabha Polls in Sultanpur. After warning Muslim voters in Sultanpur, BJP leader Maneka Gandhi announced the ABCD category system to demarcate voters and reward them accordingly after the elections.
According to India Today reports, Gandhi proposed idea, that those villages which cast 80 per cent votes to the BJP will come under category A while those who cast 60 per cent votes will come under category B.
In villages where Maneka Gandhi losses and get less than 50 per cent of votes will come under category C and less than 30 per cent votes will come under category D.
"When the work will begin, 80 per cent of the work will be done for category A villages, then 60 per cent for the rest of the people," Maneka Gandhi said.
Maneka Gandhi also added that party have implemented this category system in Pilibhit as well. Maneka Gandhi's this category system poll promise came just a day after a video of her went viral on social media showcasing Maneka Gandhi telling a group of Muslims to vote for her or else they would not get job if she wins.
Union Minister #Maneka Gandhi on camera says:

"I am going to win for sure. If Muslims won't vote for me and then come to ask for work, I will have to think, what's the use of giving them jobs." pic.twitter.com/bkVwyfJ2ng

— TAMANNA PANKAJ (@TamannaPankaj) April 12, 2019
Maneka Gandhi also said that she will win the Lok Sabha polls from Sultanpur with or without Muslim votes. Sultanpur will vote on May 12 for the Lok Sabha Polls.
The polling for the Lok Sabha elections has begun and Phase polling has been done on April 11. Phase 2 polling is scheduled on April 18 to May 19. The counting of votes is scheduled on May 23rd.
Also read: Azam Khan on 'Khaki underwear' remarks: Won't contest LS polls if found guilty