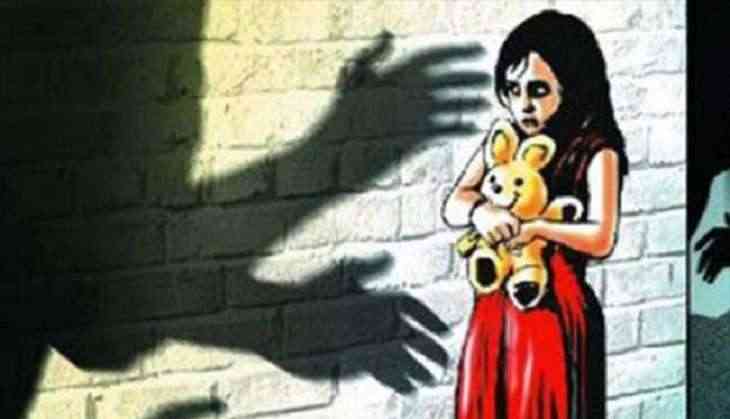 A man has been arrested for allegedly raping and killing a four-month-old baby girl in Indore city of Madhya Pradesh, police said today, a day after the infant's body was found in the basement of a commercial building here.
Naveen Gadge, 25 and a cousin of the victim's mother, was arrested late last night from the city, a police official said.
Yesterday, police had detained three-four people in connection with the crime and identified the main suspect as Sunil Bheel, 21. But today, Indore Deputy Inspector General H C Mishra told reporters that the police department has found Gadge as the accused in the case after a thorough investigation.
Police has released Bheel after questioning.
Detailing the sequence of events, the senior police officer said Gadge's wife separated from him a few days ago.
"On Thursday night, he went to the girl's mother and asked her to persuade his wife to return to him. However, an altercation broke out between them and he was told to leave," Mishra said.
Early Friday, Gadge returned to the family, who earn their livelihood selling balloons, when they were sleeping under an open space near the historic Rajwada Palace and abducted the girl, the DIG said.
"CCTV images show he carried the baby on his shoulder and took her to the basement of a commercial building, around 50 metres away from where her family was sleeping," Mishra said.
After raping the child, he threw her on the ground from a height and she died, he said.
Her body was found in the basement yesterday afternoon.
The post-mortem examination of the girl, done at the state-run MY Hospital in Indore, suggested she might have been raped before being killed as her private parts bore injury marks, a source said.
Mishra also said the department has suspended a policeman attached to Sarafa police station for alleged dereliction of duty.
Assistant Sub-Inspector Trilok Singh Varkadhe has been accused by the girl's family of not registering the complaint when they approached him.
"When the worried parents came to the police station yesterday morning to file a complaint about their missing child, the ASI turned them away and asked them to come in the afternoon when the inspector in-charge would register FIR," DIG Mishra said.
(PTI)