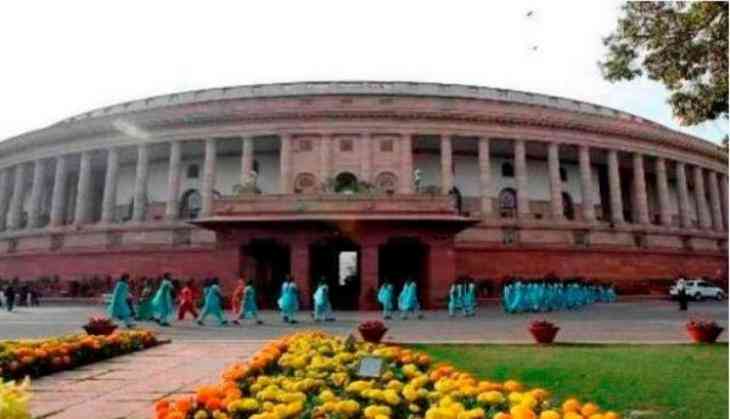 Lok Sabha members wish Speaker on her birthday
Members cutting across party lines today conveyed their greetings to Lok Sabha Speaker Sumitra Mahajan on the occasion of her birthday.
Soon after the House assembled, all members stood up and wished her a very happy birthday and saying they prayed for her good healthy and long life. Mahajan turned 73 today. Parliamentary Affairs Minister Ananth Kumar said he, on behalf of the entire House, wanted to convey greetings to her for her birthday.
'On behalf of the entire House, I wish you a long and healthy life,' he said. The Speaker in return thanked everyone for their greetings. On a lighter note, she said she hoped the members would not mind as she has been reprimanding them often while conducting the House.
Later while asking a supplementary during Question Hour, TRS member Jithender Reddy wished her on her birthday and said a play, based on her book 'Matoshree' and staged in the Parliament House complex yesterday, was very good.
'I hope you too become an icon like Devi Ahilyabai,' he said. The book 'Matoshree', authored by Mahajan, covers the life and times of Devi Ahilyabai Holkar, the Queen of the erstwhile Malwa kingdom in central India.