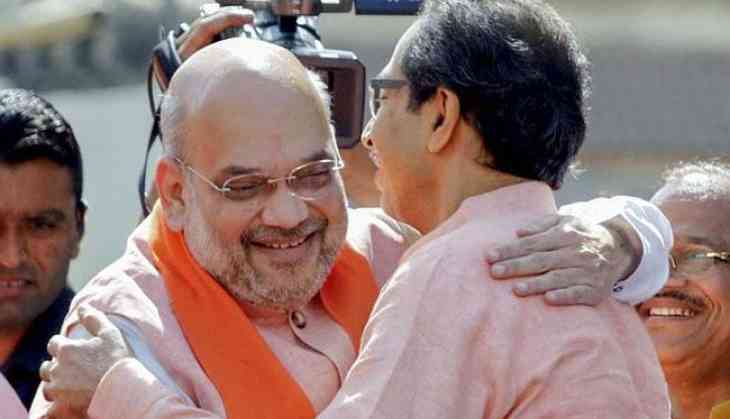 Shiv Sena Chief Uddhav Thackeray on Saturday showered praise on its ally Prime Minister Narendra Modi while slammed the united opposition by terming it as a "headless" bunch. Thackeray said that there were differences between both the parties earlier, however, all the issues have been resolved now,
"There were differences with the BJP, but they have been overcome. All the controversies have come to an end. Hindutva and nationalism are the ideological core of both the parties," Shiv Sena chief said on Saturday.
"My father (Balasaheb Thackeray) used to say that Hindutva is our breath, and we cannot live without it," he claimed, as supporters raised cries of "Bharat Mata Ki Jai".
Attacking the united opposition, Thackeray said, "Today, we have one idea, one leader. Here, people raise 'Modi Modi' slogan. Who is the prime ministerial candidate of the opposition? Can they hold a rally like this and ask their supporters to shout a slogan for one common leader?"
"The opposition has come together. They reminded me of the movie Ab Tak Chappan… they have so many leaders holding each others' hands. There is a phrase, 'hearts may or may not meet but the hands must always do'. But our hearts have met," he added.
Uddhav Thackeray said the opposition has no leader that matches the stature of Modi.
"I would like to ask who their leader is. If they organise a rally, will their supporters shout one name as you people shout," Thackeray said, following which people started shouting 'Modi, Modi'.
"Who is against us (in opposition)? Nobody in this election. You will only see saffron and saffron," he said.
Also read: Only a foolish govt will disclose defence secret: P Chidambaram on PM Modi's 'Mission Shakti'