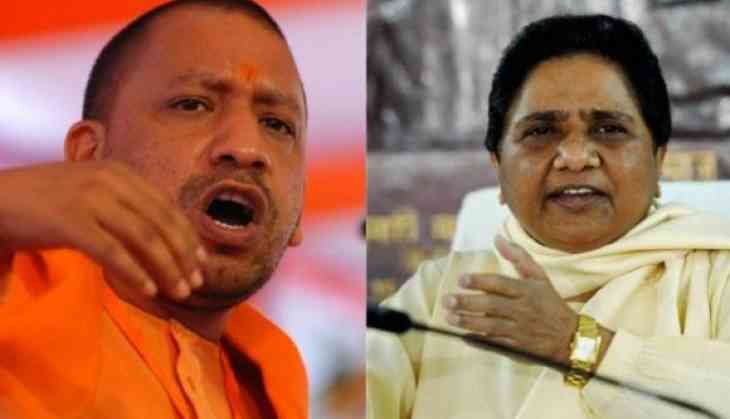 Bahujan Samajwadi Party (BSP) party chief Mayawati has accused Uttar Pradesh Chief Minister Yogi Adityanath of 'blatant violation' of Election Commission's ban on him.
Taking to Twitter Mayawati said Yogi Adityanath has 'openly violated' Election Commission's ban. "In an open violation of the Election Commission's ban, the UP CM Yogi is constantly trying visiting the city and temples and having food at the houses of Dalits. Why is the EC kind to him?" Mayawati Tweeted.
चुनाव आयोग की पाबंदी का खुला उल्लंघन करके यूपी के सीएम योगी शहर- शहर व मन्दिरों में जाकर एवं दलित के घर बाहर का खाना खाने आदि का ड्रामा करके तथा उसको मीडिया में प्रचारित/प्रसारित करवाके चुनावी लाभ लेने का गलत प्रयास लगातार कर रहे हैं किन्तु आयोग उनके प्रति मेहरबान है, क्यों?

— Mayawati (@Mayawati) April 18, 2019
BJP leader Yogi Adityanath has been handed over a 72-year-old campaign ban by the Election Commission for violating the poll code. However, after being banned from campaigning, Yogi Adityanath visited Ayodhya's Ramlalla and Hanuman Garhi temples and then headed to the Devipatan temple. On Tuesday, when the ban was in force, Yogi Adityanath visited a Lucknow temple.
Along with Yogi Adityanath, Mayawati, Maneka Gandhi and Azam Khan have also been banned by Election Commission. The Election Commission in its order said it agreed that both the leaders "made a highly provocative speech which has the tone and tenor to aggravate existing differences or create mutual hatred between different religious communities".
However, the BJP has urged the Election Commission to review its order, claiming UP CM did not intend to incite communal tension and had only expressed his beliefs.
Also read: Lok Sabha 2019: Polling in Tripura East deferred to April 23, says EC