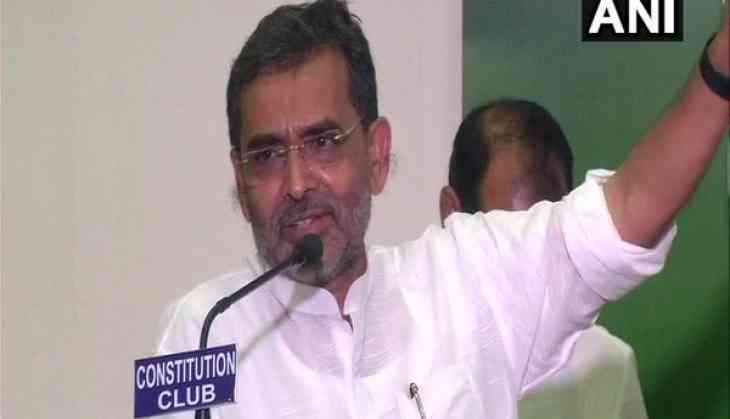 Rashtriya Lok Samta Party's chief Upendra Kushwaha has landed in Delhi but has categorically declines to attend the meet of the NDA allies today.
Kushwaha, who has been upset with the BJP's seat sharing deal in Bihar, landed in Delhi yesterday ahead of the NDA's meet with the allies which will be chaired by PM Narendra Modi, ahead of the winter session of the Parliament.
Upendra Kushwaha today told the news agency ANI, "I will not participate in the meeting of NDA allies today."
Kushwaha had earlier met RJD leader and son of Lalu Yadav, Tejasvi Yadav, wherein the discussion about "Kheer" had come into play and after Amit Shah said that 17-17 seats each will be contested upon by the BJP, Nitish Kumar's JDU and 3 seats each will be given to the Ram Vilas Paswan's LJP and Kushwaha's RLSP.
As per the information by a source given to The Indian Express, "Kushwaha ji will be in Delhi on Monday. But there is no final word on whether he would attend the meeting of NDA allies. Such meetings of allies are customary before the beginning of a Parliament session." The source hinted that it was time for a "final call."
Kushwaha might announce his retirement from the NDA and split away to the Opposition party and the last-minute posturing deals with the NDA and Mahagathbandhan will be a deciding one as he hold a chunk of voter base in Bihar and Eastern UP, wherein around 10-15 Lok Sabha seats will get affected.
Also read: Attorney General KK Venugopal expresses concern over SC, says '2 different voices in Supreme Court are