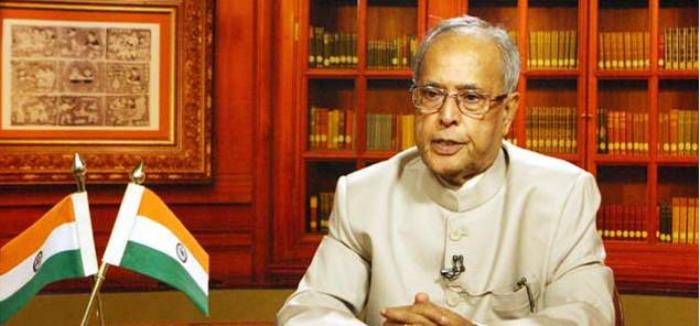 "Continue to complain, to demand, to rebel," said President Pranab Mukherjee on Monday during his speech to the nation on the eve of Republic Day, reports The Indian Express.
Dissent is "a virtue of democracy", the President said, and spoke about intolerance in the nation, saying that India will have to guard itself against the "forces of violence" and "unreason".
President Mukherjee said: "There will be, amongst us, occasional doubters and baiters. Let us continue to complain, to demand, to rebel. This too is a virtue of democracy. But let us also applaud what our democracy has achieved. With investments in infrastructure, manufacturing, health, education, science and technology, we are positioning ourselves well for achieving a higher growth rate which will in the next 10 to 15 years help us eliminate poverty."
He continued: "Reverence for the past is one of the essential ingredients of nationalism. Our finest inheritance, the institutions of democracy, ensure to all citizens justice, equality, and gender and economic equity. When grim instances of violence hit at these established values which are at the core of our nationhood, it is time to take note. We must guard ourselves against the forces of violence, intolerance and unreason."
The President referred to the constant stalling of Parliament and said that legislators should embrace the "spirit of accommodation, cooperation and consensus-building" as "delays in decision-making and implementation can only harm the process of development".
On terror attacks, President Mukherjee said: "Nations will never agree on everything, but the challenge today is existential. Terrorists seek to undermine order by rejecting the very basis of strategic stability, which are recognised borders. If outlaws are able to unravel borders, then we are heading towards an age of chaos. There will be disputes among nations and, as is well-known, the closer we are to a neighbour the higher the propensity for disputes. There is a civilised way to bridge disagreement; dialogue, ideally, should be a continual engagement. But we cannot discuss peace under a shower of bullets."