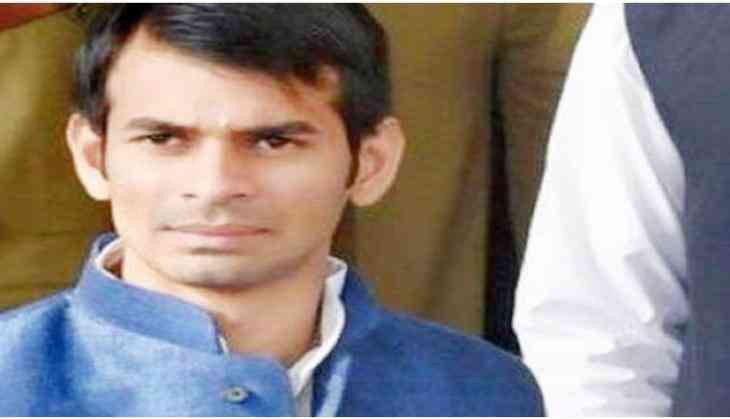 The rumor of divisions into Lalu Prasad Yadav's Rashtriya Janata Dal got strengthened when RJD leader Tej Pratap Yadav's name from a list of dignitaries who will be attending the party's foundation day celebrations is missing.
But the party's headquarters and the venue of the functions were embellished with the posters featuring all the family members who are active in politics including Tej Pratap's newly wedded wife Aishwarya Rai. It signals that she is likely to enter into politics. However, Tej had earlier denied the entry of Rai into politics.
Denying any kind of fissure and calling it a rumor, Tej said that there is nothing big if his name does not feature in the list of dignitaries.
"What is so big about my name not featuring in a list of RJD leaders on the invitation card? My name and my photographs can be found on all the posters and banners put up by the party. I will also be taking part in the celebrations tomorrow. All this talk of family feud is a rumour spread by BJP people," said fomer Bihar health minister.
But the BJP and JD(U) dismissed that there is no internal division in the RJD. BJP state Vice President Devesh Kumar believes that the division in the RJD is controlling the party. He said that despite abhorring dynasty politics, he supports Tej Pratap as the real political heir of Lalu.
Even though there are three children of Lalu – Misa Bharti, Tej Pratap and Tejashwi- who are active in politics, Tejashwi is entertaining the limelight the most.