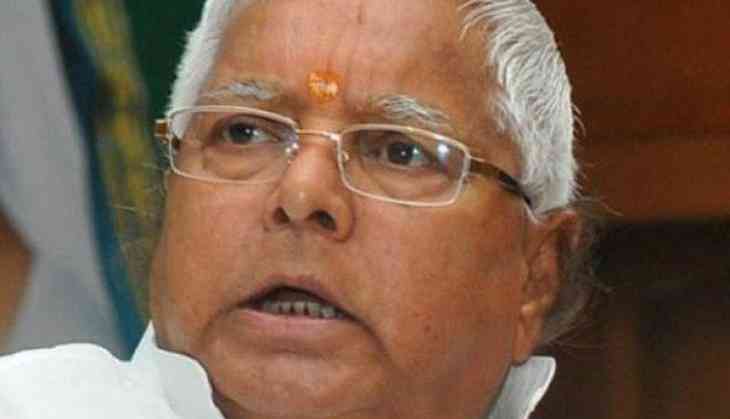 Rashtriya Janata Dal (RJD) supremo Lalu Prasad Yadav has been granted a five-day parole to attend his elder son Tej Pratap Yadav's wedding.
Lalu Prasad Yadav is serving jail sentence after being convicted in fodder scam cases by a special CBI Court in Ranchi since December last year.
Lalu's elder son Tej Pratap will get married to Aishwarya Rai, eldest daughter of RJD leader Chandrika Prasad Rai, on May 12 in Patna.
Tej Pratap Yadav got engaged to, Aishwarya, at a posh hotel in Patna on April 18.
The RJD chief, who has been serving a jail term in Birsa Munda central jail, was admitted to AIIMS on March 29 for specialised treatment.
(ANI)