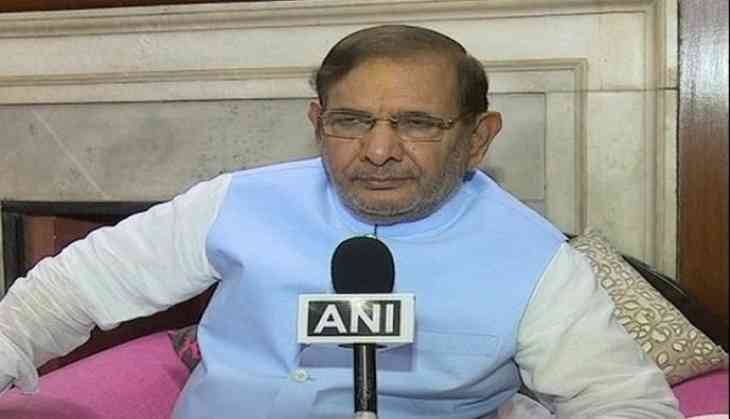 Janata Dal (United) (JD(U)) leader Sharad Yadav on 13 September said that Rashtriya Janata Dal (RJD) chief Lalu Prasad Yadav never wanted to be a part of the grand alliance and that it was Bihar Chief Minister Nitish Kumar, who requested the former to be a part of the coalition government.
Yadav, while addressing the media, here said that Lalu, because of the collective pressure from various political parties, agreed to become a part of the grand alliance.
"I have always stood by my principles. It was Nitish Kumar who always wanted a grand alliance in Bihar. Nitish ji went to Lalu ji a number of times, as he was not happy with the idea of alliance; he was not ready. Lalu ji got ready to become a part of alliance because of collective pressure and demand," said Yadav.
"When this alliance came into existence, Lalu ji was fighting numerous cases. Now he says that he has taken a stand against corruption. I, through my entire life, have fought against corruption and anything which is illlegitimate. Have you ever seen two different parties with contradictory manifestos coming together? That's immoral," he added.
A day after the Election Commission of India (ECI) disposed off Sharad Yadav's application staking claim over the party symbol, he said it was a struggle and fight which he would win.
Last month Yadav had submitted a memorandum to the commission, staking claim over the party.
The JD(U), headed by Nitish, also approached the ECI to file a counter plea against a petition submitted by Yadav.
The JD(U) also submitted that Yadav had voluntarily left the party and had involved in anti-party activities.
The delegation, who filed the counter plea, consisted of R.C.P. Singh, Sanjay Jha, Lallan Singh and K.C. Tyagi.
-ANI